Deadlines:
5 February 2020: Volunteering Projects, Traineeships and Jobs, Solidarity Projects
30 April 2020: Volunteering Partnerships
17 September 2020: Volunteering Teams in high priority areas
The European Commission is accepting proposals for its "European Solidarity Corps" that brings together young people to build a more inclusive society, supporting vulnerable people and responding to societal challenges.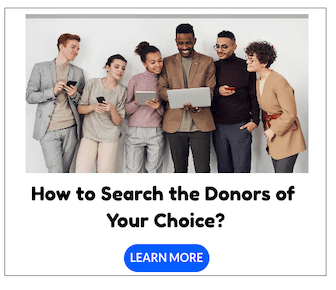 It offers an inspiring and empowering experience for young people who want to help, learn and develop and provides a single entry point for such solidarity activities throughout the Union.
The European Solidarity Corps aims to promote solidarity as a value, mainly through volunteering, to enhance the engagement of young people and organisations in accessible and high quality solidarity activities as a means to contribute to strengthening cohesion, solidarity, democracy and citizenship in Europe, while also responding to societal challenges and strengthening communities, with particular effort to promote social inclusion. It shall also contribute to European cooperation that is relevant to young people.
Specific Objectives
More specifically, its objectives are as follows:
to provide young people, with the support of participating organisations, with easily accessible opportunities for engagement in solidarity activities effecting positive societal change, while improving their skills and competences for personal, educational, social, civic, cultural and professional development, as well as facilitating their active citizenship, employability and transition into the labour market, including by supporting the mobility of young volunteers, trainees and workers;
to ensure that the solidarity activities that are offered to the European Solidarity Corps participants are of high quality, properly validated and respect the principles of the European Solidarity Corps;
to ensure that particular efforts are made to promote social inclusion and equal opportunities, in particular for the participation of young people with fewer opportunities through a range of special measures such as appropriate formats of solidarity activities and personalised support;
to contribute to European cooperation relevant to young people and raising awareness of its positive impact.
Funding Information
The implementation of this call for proposals is subject to the availability of the appropriations provided for in the budget for 2020 after its adoption by the budgetary authority or, if the budget is not adopted, as provided for in the system of provisional twelfths.
The total budget earmarked for this call for proposals is estimated at EUR 117 650 000 and is based on the 2020 annual work programme for the European Solidarity Corps.
Actions
The following Actions may be supported and covered in this section:
Quality Label;
Volunteering (Volunteering Projects; Volunteering Partnerships; Volunteering Teams in high-priority areas);
Traineeships and Jobs;
Eligibility Criteria
Any public or private body may apply for funding within the European Solidarity Corp. In addition, groups of young people registered in the European Solidarity Corps Portal, may apply for funding for Solidarity Projects.
The European Solidarity Corps is open to the participation of the following countries:

The 28 Member States of the European Union can fully take part in all European Solidarity Corps actions.

In addition, certain European Solidarity Corps actions are open to the participation of organisations from:
For British applicants: Please be aware that eligibility criteria must be complied with for the entire duration of the grant. If the United Kingdom withdraws from the EU during the grant period without concluding an agreement with the EU ensuring in particular that British applicants continue to be eligible, applicants will cease to receive EU funding (while continuing, where possible, to participate) or be required to leave the project on the basis of the relevant provisions of the grant agreement on termination.
For more information, visit https://ec.europa.eu/youth/solidarity-corps/how-to-apply_en