The 40 Chances Seed Grants of Howard G. Buffett Foundation is a global call for innovative solutions to hunger, conflict or poverty issues.
The term 40 chances literally means the 40 productive years of life. HG Buffett learned through his passion for farming that all farmers have 40 growing seasons – the 40 chances to improve productivity. This implies to all the people in any field/ sector. Each individual has 40 years to be productive and improve the life condition. The Foundation offers people around the globe take up a cause and make a difference through 40 Chances Seed Grants.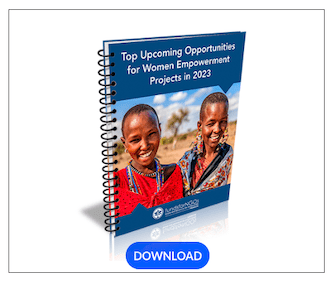 Howard G. Buffett set out to help the most vulnerable people on earth – nearly a billion individuals who lack basic food security. He has given himself a deadline: 40 years to put more than $3 billion to work on this challenge.
Programs of HG Buffett Foundation
40 Chances Challenges: For high school students who compete for innovation awards based on solutions they design to combat local food insecurity.
National Agricultural Innovation Prize: For college and grad students who compete for over $200,000 in prizes for developing food system innovation for the agricultural sector.
40 Chances Fellows: For students and post grads between 18-40 years of age around the world.
40 Chances Seed Grants: For social entrepreneurs and nonprofits applied for small grants to scale their innovative solutions.
Eligibility Criteria
Applicants can be social entrepreneurs or non-profits from anywhere in the world.
Applications should be made for projects with long-term plan on food security.
Application must offer solution to one of the most challenging problem with well formed timeline, budget and track to scale.
Applicants must have demonstrated capability to achieve the program goals and targets within set time period.
Project can be local, national or global.
For more information, visit http://www.40chances.com/programs/.