Deadline: 10 June 2016
Nominations are open for the Africa Food Prize 2016 with an aim to create a new era of food security and economic opportunity for all Africans. The Africa Food Prize began as the Yara Prize, and was established in 2005 by Yara International ASA in Norway to honor achievements in African agriculture.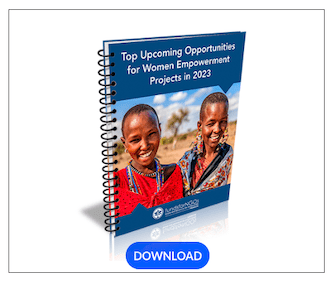 The Prize will honor outstanding contributions within every aspect of agriculture and food production that is clearly related to combating hunger and reducing poverty in Africa.
Objectives
The Africa Food Prize recognizes extraordinary women, men, and institutions whose outstanding contributions to African agriculture are forging a new era of sustainable food security and economic opportunity that elevates all Africans.
Building on the values and principles established by the Yara Prize, the Africa Food Prize puts a bright spotlight on achievements and innovations that can be replicated across the continent to eliminate hunger and poverty and provide a vital new source of employment and income.
Prize information
Each winner will receive equal prize money (USD 100 000 divided in two), a diploma and a trophy.
Eligibility Criteria
The Africa Food Prize can be awarded to any individual or identifiable group of individuals, as well as to established institutions, associations, organizations or government bodies with a formal and recognized judicial and organizational structure contributing to the overall objectives of the Prize.
The Prize can be awarded to any qualified candidate, irrespective of nationality, profession or location, whose work, and contributions deriving from the work, has had a clear impact on the African situation, nationally, regionally or for the continent.
The Prize can be awarded with reference to a specific contribution or achievement, or a series of efforts and results in the recent past, preferably within the last few years.
Current or recent members of the Africa Food Prize Committee, or an institution/ organization headed by such a member, are ineligible for the Prize. The Prize cannot be awarded to a person already deceased, but will be presented in the event a Prize winner dies before receiving the Prize.
How to Apply
Applicants can apply in three ways via post, via email or Online.
Eligible Countries: Algeria, Angola, Benin, Botswana, Burkina Faso, Burundi, Cabo Verde, Cameroon, Central African Republic, Chad, Comoros, Congo, Republic of the, Congo, Democratic Republic of the Cote d'Ivoire, Djibouti, Egypt, Equatorial Guinea, Eritrea, Ethiopia, Gabon, Gambia, Ghana, Guinea, Guinea-Bissau, Kenya, Lesotho, Liberia, Libya, Madagascar, Malawi, Mali, Mauritania, Mauritius, Morocco, Mozambique, Namibia, Niger, Nigeria, Rwanda, Sao Tome and Principe, Senegal, Seychelles, Sierra Leone, Somalia, South Africa, South Sudan, Sudan, Swaziland, Tanzania, Togo, Tunisia, Uganda, Zambia, Zimbabwe.
 For more information, please visit Africa Food Prize 2016.