Applications are accepted throughout the year
OSIEA is able to support and amplify the voices of Pro-Democracy Organisations and individuals in the region and to strengthen their capacity to hold their governments accountable. This includes efforts to defend and support rights activists and pro-democracy advocates who come under attack for their work.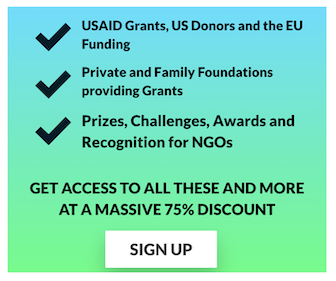 Thematic Areas
OSIEA supports projects in the following programmatic areas:
Media and Access to Information
Governance and Accountability
Health and Rights
Justice and Human Rights
Regional Programs
Grant size & Duration
Grants range from $ 10,000 to $ 200,000.
Most grants run for one to two years.
Eligibility Criteria
OSIEA awards grants only to organizations/ groups seeking to implement projects in the above focus areas.
The Open Society Initiative for Eastern Africa does not fund travel to attend conferences, seminars or workshops nor does it provide scholarships for individual studies.
How to Apply
Application & budget forms can be downloaded through the website. Proposals can be submitted via email.
As a FundsforNGOs Premium Member, you can download our full resource guide PDF on 'Apply Anytime: Grants that are open throughout the Year.' Not a Premium Member? Sign up and get access to hundreds of downloadable PDFs that will take you to the next level of fundraising. Donor database, sample proposals, calendar overview of latest grants, training videos, priority funding alerts, online sessions with fundraising experts and guaranteed participation in one live webinar. Sign up here!