Deadline: 13 June 2016
The U. S. Agency for International Development (USAID) Office of Food for Peace (FFP) is seeking applications from U.S. and non-U.S. nonprofit organizations for funding for program entitled "Development Food Assistance Projects" for Democratic Republic of Congo, Ethiopia and Liberia.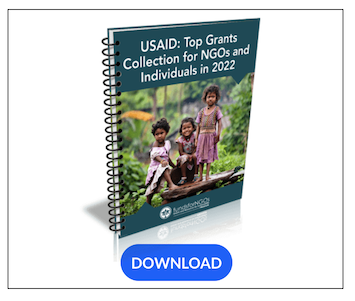 Through FFP, USAID supports multi-year development food assistance projects to reduce hunger and extreme poverty in vulnerable populations by addressing the underlying causes of chronic food insecurity.  It also provides emergency food assistance to address needs arising from natural disasters and complex emergencies often characterized by insecurity and population displacement.
It intended to build resilience in populations vulnerable to chronic hunger and repeated hunger crises, and to reduce their future need for ongoing or emergency food assistance. The projects are designed
To improve food access and incomes through agriculture and other livelihoods initiatives;
Enhance natural resource and environment management;
Mitigate disaster impact through early warning and community preparedness activities.
Funding Information
Subject to availability, the anticipated funding for these new multi-year development food assistance projects is:
Democratic Republic of Congo- $150 million
Ethiopia- $110 million
Liberia- $66 million
Eligibility Criteria
To be considered for an award, the applicant must be a private voluntary organization (PVO) or cooperative that is, to the extent practicable, registered with the USAID Administrator, or an intergovernmental organization, such as the World Food Program.
This includes U.S. and non U.S. nongovernmental organizations (NGO) as defined in Section 402 of the Food for Peace Act and as described on the USAID website under PVO Registration.
In the case of a consortium, the applicant must be the consortium lead and must identify any other members of the consortium or individuals tied to the implementation of the project as described in the application, along with all sub-awardees.
The respective roles of any other members of the consortium or individuals, including all sub-awardees, must be described and separate budgets must be attached for each.
USAID encourages applications from potential new partners and local organizations.
How to Apply
Interested applicants can apply via given website.
For more information, please visit Development Food Assistance Projects.
Premium Video: How to Raise Funds from USAID. In this 90-minute video, you will learn about the USAID Geographic priorities, Issue Sectors and Financial Instruments & Eligibility; information sources for upcoming calls for proposals; and the Request for Application Process & the Basic overview on developing the Letter of Interest (LOI), Budget and Full Grant Application. Click here to login as a Premium Member to view it now. Not a Premium Member? Sign up here!