Deadline: 2 December 2016
The United Nation Agency for International Development (USAID), in collaboration with UNICEF, is requesting concept papers from qualified local and international organizations for its Integrated Community Health Annual program Statement (APS).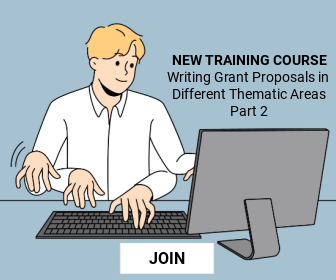 The goal of the program is to support governments and their key partners in accelerating progress by achieving and sustaining effective coverage of high impact health and nutrition technical interventions at scale.
Its purpose is to strengthen the role of community health approaches to reduce barriers to effective coverage in diverse systems [e.g., public, private, NGO] to support national policies and sharpened implementation plans. The selected organization(s) will work to:
Sustain and scale up community health approaches within national plans for health systems strengthening;
Strengthen collaboration between governments and non-governmental actors with a focus on community health; and,
Advance the field of community health and primary health care globally.
Eligibility Criteria
To be eligible for a cooperative agreement under this APS, an organization must be any of the following types of organizations:

Non-Federal Entities (referred to as U.S. NGOs) – U.S. NGOs that meet the definitions in 2 CFR 200.69.
Non-profit Organizations (also referred to as U.S. NGOs) – U.S. non-profit organizations that meet the definition in 2 CFR 200.70.
Foreign Entities (referred to as non-U.S. NGOs) – either non-profit or for profit organizations not affiliated with a foreign government that meet the definition in 2 CFR 200.47.

Applicants must propose a minimum cost share of 25% of the projected USAID funded amount.
How to apply
Applicants are encouraged to submit concept papers first and the selected ones will be invited by USAID to submit full proposals.
Concept notes (6 pages) must be submitted electronically via given website.
Eligible Country: United States
For more information visit grants.gov and download the full announcement of the opportunity.
Premium Video: How to Raise Funds from USAID. In this 90-minute video, you will learn about the USAID Geographic priorities, Issue Sectors and Financial Instruments & Eligibility; information sources for upcoming calls for proposals; and the Request for Application Process & the Basic overview on developing the Letter of Interest (LOI), Budget and Full Grant Application. Click here to login as a Premium Member to view it now. Not a Premium Member? Sign up here!