Deadline: 22-Mar-23
The United Nations Development Programme in Sri Lanka invites eligible National and/or international Non-Government Organizations to submit their Information and proposals to partner with UNDP to implement project activities of "Expanded Support for Durable Resettlement and Reintegration (EDRR) in Sri Lanka" project.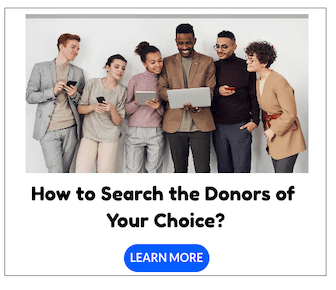 The Joint Programme for Peace (JPP) aims to contribute and sustain efforts and initiatives in building peace in Sri Lanka. This is achieved through harnessing support from multiple partners for strategic, coherent, and continuous support to fast-track the advancement of priority transitional justice and confidence building measures. The State prioritizes return, resettlement and/or local integration of conflict-displaced persons (IDPs, IDP returnees, and refugee returnees) in a safe and dignified manner to rebuild lives and communities.
This project focuses on strengthening community groups, especially vulnerable groups to be able to directly engage and interact with the state to obtain the required services to ensure their durable resettlement. Project ensures the durable resettlement of newly resettled communities and to fulfil the gaps from previous support provided. From the lessons learnt in JPP Year 1,2 & 3 (SDR 1,2 &3), project aims to improve the reach and efficiency of service delivery via local-level government structures. The project will be implemented in Jaffna, Kilinochchi, Mullaitivu, Trincomalee and Batticaloa districts as a multi-year project. This project is funded by the British High Commission towards encouraging peace in Sri Lanka.
Funding Information
Proposal amounts should not exceed LKR 38,646,400.00.
Duration: The envisaged period of the partnership is 18 months.
Scope and Objectives
The main objective of this initiative is to engage with a CSO/NGO to implement the activities under Expanded Support for Durable Resettlement and Reintegration in Sri Lanka. The selected CSO/NGO should implement activities to achieve following outcomes and outputs in resettled areas of Karaichchi, Pachchilaipalli, Poonagary and Kandawalai DS divisions in Kilinochchi district and Thunukkai, Manthai East, Oddusuddan, Maritimepattu and Puthukudiyiruppu DS divisions in Mullaitivu district through conducting specific activities.
EDRR Outcome / JPP Output: Return, Resettlement and/or Local Integration of Conflict-displaced Persons in the Northern and Eastern Provinces Supported in a Sustainable, Safe, and Dignified Manner based on Mutual Trust and a Common Goal of Rebuilding Lives and Communities.
This EDRR outcome is the output 3 of the revised framework of the JPP. Following specific outputs are designed in a collective manner considering the current context and policy priorities of UNDP and IOM. Key activities under each output have been discussed and crafted to address the need of the beneficiaries.
Output 1.1: Increased Access to Inclusive and Citizen-centric State and Non-state Support Services Including Community Infrastructure.

The selected CSO/NGO is expected to strengthen the capacity of district authorities and other relevant stakeholders in resettled districts. Consequently, those institutions will improve their effectiveness in delivering services, organizing legal mobile clinics, supporting information dissemination, resolving issues related to land acquisition/housing & property, conducting people driven initiatives and networking for social cohesion and reconciliation.
Key Activities:

1.1.1. Improve knowledge, capacity, and infrastructure of state and non-state sector institutions to provide Mental Health and Psycho-social Support Services.
1.1.2: Support local level state institutions to conduct needs assessment of their locality using "Deep-listening tool".
1.1.3. Facilitate institutional strengthening of relevant state and non-state sector institutions to handle emergency situations.
1.1.4. Improve the capacity of local level state and non-state institutions in maintaining inclusive option for PwDs (Mobility Equipment).
1.1.5. Strengthen existing accountability mechanisms of institutions in order to report and respond SGBV and other forms of exploitations related to service delivery.

Output 1.2: Increased Livelihood Opportunities for Resettled Communities that are Durable, Climate-resilient, and Context-specific.

This output is designed for improving living standard of the beneficiaries by supporting them to adopt innovative, durable and market-oriented income generation activities. Innovative livelihood options mean identifying new and feasible income generation ventures.
Key Activities:

1.2.1.  Provide immediate equitable livelihood inputs for newly resettled communities paying specific attention to PwDs and female-headed households.
1.2.2. Support resettled communities with innovative income generation opportunities.
1.2.3. Facilitate to establish market linkages.
1.2.4. Establish immediate and basic livelihood related infrastructure in newly resettled areas.

Output 3.3: Resettling Communities, PwDs and Female-headed Households are Socially Reintegrated with the Support of Community based Structures including CBOs, Producer Organizations, Women-led Community Organizations.

Community based organizations plays a significant role in promoting social cohesion and integration within and among the communities. As this project focuses to improve social integration, working with community-based organizations is identified as a significant measure. This output contributes to strengthen the newly formed and existing CBOs such as Rural Development Societies, Women Rural Development Societies (WRDSs), Disable Persons Organizations, Producer Organization, etc. and their capacity to address the needs of the communities, prejudice issues and norms affecting social cohesion, and conducting training for youth will be developed.
Key Activities:

1.3.1. Re/activate CBOs and WRDSs and strength their capacity in addressing the needs of the communities, prejudice issues and norms affecting social integration.
1.3.2. Establish local level citizen interaction platforms to encourage dialogues and dispute resolution.

The selected CSO/NGO will function as the implementing partner and strive to introduce new and innovative approaches which encourage integrated development models. They should reflect good practices and standard operations via prioritization and sequencing of support across the sectors without leaving anyone behind. The selected CSO/NGO should closely work with district and divisional level local authorities as well as specific line agencies related to basic services, livelihoods, and legal matters. The project implementation should demonstrate the community engagement with local government institutions, divisional-level administrative and legislative government bodies, GNs, divisional secretariats and other state sector service providers in qualitative manner.
Note: Refer financial proposal for more details on activities under each output.
Eligibility Criteria
Profile of CSO/NGO to Take Forward the Partnership

The CSO/NGO that would be considered for this partnership,
Need to have a valid certificate of registration.
Need to have evidence of independent audit.
Be able to show an in-kind/financial co-contribution to the proposed partnership.
Should have a clear organizational constitution outlining transparent and participatory recruitment, procurement, and financial procedures-including transparent procedures on the selection of board members.
Should have a strong history of working in the areas of durable livelihood with reference to one or all the areas of intervention specified in Section B – Scope of work.
Should have proven experience of undertaking assignments with similar scope and nature related to durable livelihood and resettlement.
This Terms of Reference looks forward to strengthening the responses and initiatives of existing CSOs/NGOs already working in the areas of durable livelihood, capacity building and resettlement, and as such will not look to support to setup a new organization or new initiatives to undertake this work.
Competencies
Technical Skills:

Two or more of the following:

Strong ability in supplying services to IDPs and resettled communities in Sri Lanka including (but not limited to) provision of livelihood support, youth development, women empowerment, community re-integration, access to government service delivery and business development etc.
Experience in conducting training programmes on CBO capacity building, technical trainings on livelihood development and small business management etc. Organization needs to highlight its training capacity to undertake the required training programmes.
Experience in conducting community awareness programmes on social accountability and good governance.
Expertise in supplying business counselling and mentoring for small-scale business owners and youth development programmes.
Proven ability in advocating grievances of IDPs and resettled people with the collaboration of key stakeholders to enable win-win solutions.
Proven experience in implementation of gender related activities and strategy in delivering development support.
Ability to work with person with disabilities.

Promoting New Approaches: 

Promote producer organizations on value addition and establish market linkages to compete with competitors.
Improved language ability, management skill for better service delivery towards social integration.
Able to see a comprehensive picture based on different perspectives (cultural, gender, ethnic sensitivity, and environmental protection) in developing awareness programmes.
Create an environment that foster innovation and innovative thinking which creates and sensitizes the need for value addition using available local resources and provide fresh look to the traditional enterprises.
Promote women-centric enterprises which would add value to their inherent enterprising knowledge and skills which contribute local economic development.

Networks and Partnerships:

Strong partnership/network with relevant state and non-state sector institutions and respective district and divisional level organizations which enable to build strategic alliances in returned and resettled families.
Finds novel approaches and strategies that promote sectoral livelihood opportunities with added advantage of product value addition and market-based production plans.
Establishes tangible market linkages which would lead to come up with better deals with both suppliers and the intermediaries.
Required Skills and Experience
Experience – Organization:

A CSO/NGO which has at least recent 3 years of experience in providing services to IDPs and resettled communities for durable resettlement.
Possess in-house technical ability on sustainable livelihood framework, and the understanding the aims of Peacebuilding Priority Plan (PPP) of Sri Lanka and the National Policy on Durable Solutions for Conflict-Affected Displaced.
Proven ability to promote community cohesiveness, re-integration with special attention to conflict-affected vulnerable groups such as women/single headed households, persons with disability, ex-combatants, and disadvantaged youth.
Proven ability in designing and implementation of projects demonstrating gender and conflict sensitivity.
Experienced in conducting awareness programmes on gender, environmental protection, citizen charter etc.
Proven ability to design and conduct programmes in Tamil.
Experience in working at district and divisional level with relevant authorities and lead ministries.
Experience in working with UNDP/other UN agencies and international organizations.
Experience in preparation of analytical result-based reporting.

Languages:

Staff should have excellent written and spoken knowledge of Tamil (as relevant to each location).
Fluency in English including reporting.
For more information, visit UNDP.