Deadline: 03-Mar-23
The Filipino Young Global Leadership Program is now open for applications to provide outstanding students of Filipino descent with the opportunity to deeply explore their Filipino identity and heritage, engage with other young leaders, and participate in an immersive, two-week experience in the Philippines.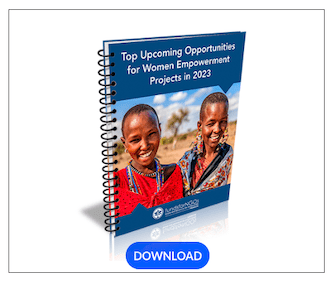 What You Will Gain from the Program?
Transformed Mindset: Gain a deeper understanding and critical consciousness of what it means to be a Filipino in the US today, instigating agency for civic engagement and positive citizenship
Leadership Growth: Improve key leadership skills as a Filipino in the US to drive change
Strong Cohort Community: Establish a strong bond of belonging, support and camaraderie among the participants that would transcend the experience
Program Components
Participants learn about Philippine history and culture, explore their Filipino identity and roots, grow their leadership skills, and form a tight-knit cohort community. The program consists of online sessions in Filipino history, identity exploration, leadership development, and intercultural competency to prepare them for the Philippine immersive experience in the summer of 2023.
Sessions
Four weekend online sessions, 90 minutes each, prepare participants for their in-person immersive experience and start building a strong community of support.
Session 1

Introduction

Learn more about the program, your cohort and yourself through an interactive session of self-discovery.

Session 2

Filipino History and Culture

Learn about the evolution of the Philippines from the pre-colonial period to its present as a vibrant democracy, and explore the islands' geography, languages, culture, food, and diversity.

Session 3

Filipino-American History

Learn how Filipinos have contributed to shaping the U.S. as a nation by exploring key events throughout history, and begin preparing for the immersive experience in the Philippines.

Session 4

Leading with Intercultural Competence

Learn "Filipino culture universals" in dance, song, language, and food, and reflect on the connection between your values, leadership ability and identity.
Philippine Immersive Experience
Participants will experience a transformative two-week immersive experience that will consist of curated visits, exploratory conversations and personal and group reflections across the 3 main islands of the Philippines – Luzon, Visayas and Mindanao that will:
Expose them to important historical sites that have shaped and continue to shape the Philippines' rich and diverse history,
Engage with fellow young leaders who are serving in the trenches,
Experience its pluralistic culture and traditions.
Eligibility Criteria
Are you a rising high school Sophomore, Junior, or Senior in the US of Filipino descent? Have you demonstrated leadership potential, and have a desire to actively engage in Filipino communities?
For more information, visit Philippine Living Heritage Initiative.