Deadline: 31-Mar-23
The Bureau of Educational and Cultural Affairs (ECA), Office of Citizen Exchanges (CE), Youth Programs Division announces an open competition for the FY 2023 On-Demand Youth Leadership Program.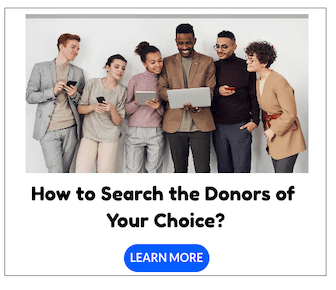 The On-Demand Youth Leadership Program supports U.S. foreign policy goals by allowing the U.S. Department of State to respond quickly to evolving priorities and support U.S. embassies worldwide to meet mission-specific goals stemming from changing or emerging local conditions.
Purpose
The On-Demand Youth Leadership Program provides exchanges in the United States for international high school students (ages 15-18) and adult educators or community leaders from countries and regions identified as U.S. Department of State and Administration priorities. Exchange activities focus on the primary themes of civic education, community service, respect for diversity, and youth leadership development. Secondary themes on issues of global or regional relevance may be added by the embassy. During the U.S.-based exchange, participants engage in a variety of interactive activities such as workshops on leadership and service, community site visits related to program themes and subthemes, meetings with community leaders, training and discussion groups, presentations, visits to high schools, local cultural activities, homestays with American families, and other activities designed to achieve the program's stated goals.
The exchanges must include multiple opportunities for participants to interact meaningfully with their American peers. Follow-on activities with the participants are an essential part of the program, and the exchange activities should prepare participants to apply the knowledge and skills they have acquired by planning action projects in their home communities.
Goals
The goals of the program are to:
Promote mutual understanding between the people of the United States and the people of other countries;
Prepare youth leaders to become responsible citizens and contributing members of their communities; and
Foster relationships among youth from different ethnic, religious, and national groups.
Objectives
The objectives of the program are for participants to:
Demonstrate a better understanding of community engagement and democracy as practiced in the United States;
Deepen critical thinking, problem solving, and leadership skills; and
Develop program planning and implementation skills to bring community project ideas to fruition.
Themes
The primary themes of the program are:
Civic education (citizen participation, democracy, and rule of law);
Community engagement (social/corporate responsibility, volunteerism, and philanthropy; and
Youth leadership development (such as team building, public speaking, negotiation, goal setting, and project planning)
Funding Information
The total amount of funding for the FY 2023 base year is anticipated to be $400,000, pending the availability of funds. Applicants should estimate funding of approximately $8,000 to $10,000 per participant.
Approximate Total Funding: $1,200,000. This figure represents base year plus two noncompetitive continuation years, pending successful performance and the availability of funds.
Approximate Number of Awards: One
Approximate Average Award: $400,000, pending the availability of funds.
Eligibility Criteria
U.S. public and private academic and cultural institutions, exchange-of-persons, and other notfor-profit organizations meeting the provisions described in Internal Revenue Code section 26 USC 501(c)(3) may submit applications for this competition. Applicants must have nonprofit status with the IRS at the time of application.
The following additional eligibility requirements apply to this NOFO announcement:

ECA's grant guidelines require that organizations with less than four years of experience in conducting international exchanges be limited to $130,000 in ECA funding. ECA anticipates making one cooperative agreement, in an amount of $400,000 to support all costs required to implement this exchange program. Therefore, organizations with less than four years of experience in conducting international exchanges are ineligible to apply under this competition.
All proposals must comply with the requirements stated in the NOFO, POGI, and the Proposal Submission Instructions (PSI); non-compliance will result in your proposal being declared technically ineligible and given no further consideration in the review process.
Only one proposal will be considered by ECA from each applicant organization. In cases where more than one submission from an applicant appears in grants.gov, ECA will only consider the submission made closest in time to the NOFO deadline; that submission would constitute the one and only proposal ECA would review from that applicant.
For more information, visit Grants.gov.