Deadline: 15-Jan-23
The City of Toronto has launched its Community Champion Award to recognize and acknowledge the extraordinary contributions that community organizations have made to support the health and solidarity of the residents of the City of Toronto throughout the pandemic.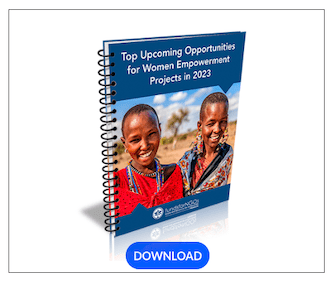 This award is an opportunity for residents to shine a spotlight on organizations across the city that made a positive and lasting impact on individuals and communities during the COVID-19 pandemic, particularly those in most vulnerable areas and populations. This award provides an opportunity for the City to collect and share stories of resilience, perseverance and strength, and to honour the collective commitment and unwavering determination of the communities to support each other through some of the most unprecedented of times the city has ever experienced.
Eligibility Criteria
Eligible Organizations

To be eligible for a Toronto Community Champion Award, priority will be given to organizations that:

Are community-focused.
Demonstrate an inclusive and innovative approach to their work.
Serve the most vulnerable populations and areas.
Provide community service as their primary focus, rather than fundraising or grant making.

Organizations must also:

Be operating as a not-for-profit organization, a registered charity and/or serving Indigenous, Black and/or other equity-deserving groups and communities.
Be based in Toronto.
Be made up of at least three people.
Be governed by a volunteer Board of Directors.
Provide a benefit to the community related to the pandemic between March 2020 and the present, such as:

Support to those unable to leave home.
Support to vulnerable residents (e.g. food, personal hygiene, wellness checks).
Reducing social isolation.
Support for families who experienced loss due to COVID-19.
Connecting residents to testing or access to an isolation centre.
Assisting those in quarantine who require accessibility supports.
Connecting residents to vaccination or working to encourage vaccination.
Connecting residents to PPE.

Be nominated by a resident of Toronto.

Organizations must not:

Be nominated by someone at the organization itself.
Be a school or a hospital, or any other government institution.

Eligible Nominators

Nominators must:

Be a resident of Toronto with knowledge of the organization's work (such as someone who has used its services or is a long-term supporter).
Be able to name up to two additional people who know the organization well (have references).
Answer questions about the organization, the people it serves and why it is worthy of an award.

Nominators must not:

Work or volunteer for the organization.
Be a Board member.
Be an elected official.
For more information, visit City of Toronto.