Deadline: 22-Jul-20
The UNOPS is seeking organisations that will implement the activity "Strengthening Business Group of Peat Community in the Targeted Areas of Peatland Restoration".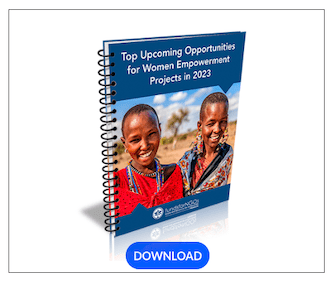 Peatland restoration in
Indonesia
is conducted through peat rewetting, revegetation and revitalization of
livelihood
. It is a process that requires a long time and participation of village communities and is important to ensure a social as well as environmental restoration. On the other hand small micro enterprises in peat villages that utilise peatland resources as alternative livelihoods face
economic
hardships if not supported and therefore often fall back to unsustainable practices that threaten the peatland.
Activities to strengthen communities through institutional strategy to improve people's livelihood and building resilience of micro enterprises in the peat villages becomes a bigger priority than ever. These activities will be carried out to support the mitigation and adaptation of the community to the peat ecosystem through a series of innovative programs carefully initiated in accordance with the specificity of the peat ecosystem. Economic empowerment for communities is therefore proposed as an activity in peat areas within the framework of revitalizing livelihoods and will result in creating prosperity in the restoration area target.
As part of the economic empowerment model for the community, BRG therefore intends to strengthen cooperatives or SMEs in villages located in peatland restoration area while preserving the peat ecosystem as a source of their livelihood.
Specific Activities
Assist in the formation of economic institutions (cooperatives, SMEs, etc.) to support alternative livelihood based on creative economy in Peat Care Villages;
Develop capacity building and good governance of cooperatives or SMEs in Peat Care Village;
Set up collaboration of local economic institutions in several Peat Care Villages;
Assist in connecting cooperatives or SMEs to financial institutions
Expected Results
Established peat craft economic institution e.g cooperative, kube etc.;
Standard operational procedure for organizational and financial management;
Established collaboration among craft business groups;
Availability access to information in financial institutions and/or markets.
Duration
The period of the
grant
implementation is 4 1/2 months to December 2020.
Eligibility Criteria
Limitations. Examples:

Only national NGOs registered in country Indonesia
Only entities with proven experience operating in region – South Kalimantan

Minimum requirements/qualifications. Examples:

Expertise in carrying out activities related to peatland sustainable agriculture and
Facilitation of peatland SMEs
Administrative capacity of at least 3 staff

Other critical considerations. Examples:

No sub-agreements allowed.
Past performance will be strongly considered when selecting the most suitable proposal.
For more information, visit https://www.ungm.org/Public/Notice/110718