Deadline: 15-Feb-22
Nominations are now open for the World Resource Institute (WRI) Ross Center Prize for Cities to recognize trailblazing projects and initiatives for their contribution to inclusive and sustainable urban transformation.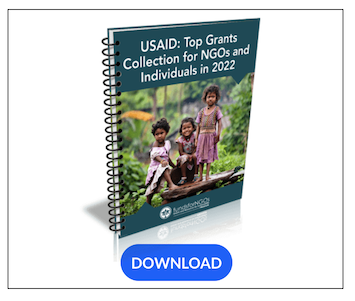 It seeks to inspire urban changemakers across the globe by amplifying lessons and telling impactful stories of transformative change. Every Prize cycle, an independent jury selects the grand prize winner from five finalists, which are shortlisted by an international and multi-disciplinary evaluation team. With the generous support of Stephen M. Ross, it was awarded for the first time in 2019.
WRI Prize Theme 2022: Thriving Together in Turbulent Times
Kinds of Initiatives
The Prize winner and finalists exemplify qualities to be emulated. They apply big ideas to critical urban problems, demonstrate life-changing impact on people's lives and on the communities they live in, and have ripple effects on institutions, the wider city and other cities.
This Prize cycle invites submissions from initiatives and projects that have responded to uncertainty, disruption, and crisis to create equitable, resilient and healthy cities, including those that:

Tackled a range of economic, climate, and social challenges
Applied innovative ideas to uncertainty, disruption, and crises
Saved lives and uplifted vulnerable populations
Protected residents while finding opportunity in crisis
Impacted institutions within and beyond the city
Created accessible, low carbon, and healthy local economies
Inspired other cities to act boldly
Benefits
Be celebrated on a global stage
One winner will receive the grand prize of US$250,000
There will be four runners-up who will each receive an award in the amount of US$25,000
Gain exposure to international media and a world-class jury
Join a global network of urban experts and change-makers
Eligibility Criteria
All types of organizations/entities and individuals from the public, private and not-for-profit sectors are eligible to apply for the Prize. The Applicant may be a single organization or a group of organizations and individuals with at least one organization among the group. Applicants may submit one or more Projects for consideration, but each must be submitted separately and must meet the eligibility requirements.
The 2021-2022 Prize accepts submissions in English.
All types of organizations/entities from the public, private and not-for-profit sectors are eligible to participate. Submissions may be for initiatives and projects anywhere in the world commenced after January 1, 2000.
The Prize is free to enter.
Businesses, NGOs, community groups, local governments and collaborations of all types of organizations and individuals from the public, private and not-for-profit sectors can apply.
For more information, visit https://prizeforcities.org/