Deadline: 12-Jan-23
Are you an organization committed to improving the lives of young people? Do you have experience working with young people to ensure that their voices are heard in public agendas and decision-making? Do you consider that creating safer urban environments for young people enables them to take full advantage of growth and development opportunities offered by cities? And, do you agree that encouraging inter-personal connections, providing platforms of dialogue and co-creation are the stepping stones for nurturing a healthy and resilient social fabric? If these questions resonate with your work, then apply for the Youth Innovation and Capacity Building Grantee in Baguio, the Philippines for the Safe and Sound (S²Cities) Program.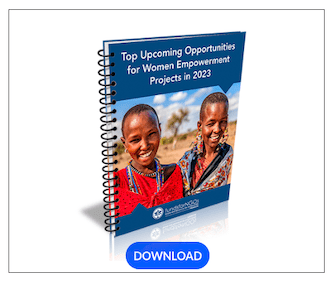 The Global Infrastructure Basel Foundation (GIB), on behalf of the Safe and Sound Cities Programme (S²Cities), is looking for new local partners to lead the implementation of a hands-on programme on youth participation in urban planning for urban safety and wellbeing in the Philippines, respectively.
The S²Cities programme is committed to creating safer urban environments with and for young people. They are a global programme operating in secondary cities of low and middle income countries. They seek to engage young people in understanding the safety issues that affect their quality of life; they provide capacity building opportunities to young people and local government officers to promote dialogue and inclusive decision making related to urban safety; and, they encourage young people to co-create with other urban stakeholders innovative solutions to improving safety in their cities.
Objectives
The overall objectives of the assignment are:

To ensure alignment with the strategy and framework of the S2City Programme and Fondation Botnar's principles
To empower young people though the programme's activities.
To ensure that young people themselves and youth engagement processes are embedded at programme and local level, providing technical support as necessary to programme lead, programme partners and partner grantees.
To make meaningful connections and links between young people and key public and private sector actors to ensure young people are heard.
To consistently cooperate, collaborate and align efforts with the relevant local and global partners to successfully implement all project components.
Scope of Works
The Youth Innovation and Capacity Building grantee is expected to perform as lead, facilitator and support of the core activities of the programme in in Baguio, the Philippines.
The objectives and activities that the grantee is expected to fulfil make up three different components of the overall programme. The local grantee will lead the activities outlined under Programme Component.The grantee must aim to bring young people, local government officials and other relevant urban actors in the respective city together to co-create and innovate on solutions or interventions to create safer urban environments for young people.
Programme Component
Programme Component 1: Building system understanding
Programme Component 2: Capacity Building and Bridge Building
Programme Component 3: Innovation and Youth-Driven Action
Funding Information
Grant Up to – CHF 160,000 available
Duration: This grant will be awarded for a period of approximately 12-13 months – depending on date of signature of the agreement, with an end date on 15 March 2024.
General Programme Activities
Communication and coordination: Manage all internal and external communication with key partners (e.g. program sub-partners/grantees, program lead, young people, NGOs, youth organizations, public and private sector) and the general public. Communication tasks include but are not limited to: dissemination of highlights and learnings through social media and otherwise for the purposes of the youth innovation hub.
Participate in capacity building offered by GIB in topics of placemaking, youth engagement, risk management, iMEL, and other opportunities
Participate in the global learning network and convening (organised by GIB)
Be responsible for ensuring and embedding the engagement of young people throughout the overall programme and design and establishment of the Youth Innovation Incubator.
Eligibility Criteria
All applicants that meet the required criteria outlined in this RFP and accompanying TOR are invited to apply. Organisations submitting a proposal should not have been involved in the preparation of this RFP. All applicants should disclose any possible conflict of interest at the time of application. Examples of when a conflict of interest exists includes when the applicant holds a personal relationship with a GIB employee (or a member of their immediate family), a member of the GIB Board or an associate who could benefit directly, financially or otherwise, from the selection of the applicant. GIB expects all its partners to adhere to the highest moral, ethical conduct and transparency standards. If selected, the applicant acknowledges and accepts and commits to complying with these requirements.
Required qualifications and experience

Proven track record and competency in working with or engaging young people and youth organisations, preferably on topics of urban safety and security. Request for Proposals
Youth Innovation and Capacity Building Grantee
S2Cities Programme
Proven track record and competency in developing and managing innovation hubs/accelerators/processes or similar, including mobilisation of the target audience, dissemination, running of events at the incubator, follow-up, etc.
Experience in helping youth and/or other organisations conduct complex problem-solving to identify strategic ideas and develop them into implementable solutions.
Experience preparing and conducting capacity building workshops and activities to audiences of diverse backgrounds.
Expertise in systems thinking and participatory processes.
Expertise on urban planning and familiarity with placemaking approaches.
Experience bringing various urban stakeholders, including local governments, social organisations, young people, private entities together and facilitating dialogues as well as consensus building.
Demonstrate creative, innovative thinking, inspired by flexibility, adaptability, efficiency, open-mindedness and out-of-the box thinking.
Ground experience and networks (including youth organisations, academic institutions, and other young people networks) in the selected cities/countries on the topics of interest. Organisations that can demonstrate strong links with the public, private sector and at least one youth-led organisation will be preferred.
Knowledge and experience in monitoring, evaluating and learning. – Experience working, coordinating with and being accountable to multiple partners at the local, national, global levels.
Proficiency in using technology, social media and other innovative solutions to facilitate urban stakeholder engagement processes that can be done either remotely or in-person is a requirement.
A strong local presence in the countries and cities of at least the majority of the team is a requirement. Preferably based in the Global South (i.e. organisations based in developing countries and in the regions of Latin America, Asia, Africa and Oceania).
Proficiency in English, as well as the official languages of the selected cities/countries (Spanish, Filipino), is a requirement.
They strongly encourage involving a team with communication skills (social media, etc.) to support disseminating and communicating about the programme locally and globally.
The organisation should be able to demonstrate all the  requirements. Organisations are free to partner with other organisations as a consortium and/or to subcontract part of the activities under these RFPs.
For more information, visit GIB.