Deadline: 12-Mar-23
UN Women Liberia is seeking applications for Training Of Trainers (Tot) On Political Leadership & Candidate Training In Liberia.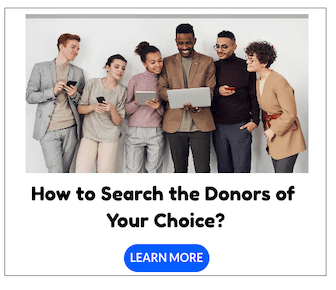 Liberia UN Women, in collaboration with key stakeholders such as the National Elections Commission, Women Legislative Caucus of Liberia, gender machineries and local civil society organizations (CSOs), has been implementing interventions focused on norm change, advocacy for the adoption of temporary special measure, capacity building and dialogue to promote women's participation. Considering the upcoming presidential and legislative election that will take place in October 2023, UN Women Liberia is planning to expand its national network of trainers qualified on women's political participation to support the Political Leadership and Candidates Training (2019) in Liberia.
UN Women Liberia is therefore organizing a Training of Trainers (TOT) for qualified trainers working in Liberia 27 March – 02 April 2023 . Up to 15 experienced trainers on gender equality, elections and women's political participation will be selected through a competitive process. Participants will have the opportunity to learn UN Women's curriculum, deliver some of its components and receive a certificate upon completion of the four-day programme. Selected participants will have the opportunity to join UN Women Liberia's roaster of Political Leadership and Candidate trainers.
Details
The training curriculum contains five modules covering 18 sessions on core political leadership and campaign skill areas:

Preparation and leadership (Transformative leadership; the decision to run; "your story"; the constituency, the political landscape, office, and electoral laws; political parties; and running as a woman);
Communications (Creating a message; public speaking; creating a communications plan; promoting the interests of your political party; and talking about gender equality and women's empowerment);
Fundraising and financial planning (Finding donors and asking for money; fundraising tools and plan; and women's fundraising networks);
Voter contact (Goal setting and targeting; and voter/constituent engagement); and
Campaign management (Campaign plan; campaign team; and campaign budget).
The TOT will cover four days. On the first day, the lead trainer will cover the core elements of each of the five Modules, adding exercises and content specific to training techniques and considerations. Participants, receiving the Manual in advance of the TOT in advance, will have the opportunity to deliver components of versions of selected training sessions and activities on the remaining days.
After attending the TOT, participants will:
Be familiar with UN Women's curriculum on women's political leadership and candidate training;
Know how to organize and run training on political leadership and campaigning for women political aspirants and candidates;
Understand the national, regional and global political context, including normative frameworks on political rights, for promoting gender balance in decision-making bodies;
Know core skill areas women need to engage in leadership contests and run competitive campaigns, including preparation, message and communications, voter contact and targeting, resource mobilization and campaign management;
Be able to apply knowledge and skills as trainers for women's political empowerment and leadership, specifically to support increasing technical skills of women to engage in leadership contests; and
Have the opportunity to be considered to join UN Women Liberia's roster of political leadership and candidate trainers (Note: participation in the TOT is not a guarantee of roster membership.)
Eligibility Criteria
Core values

Respect for Diversity
Integrity
Professionalism

Core Competencies:

Awareness and Sensitivity Regarding Gender Issues;
Accountability;
Creative Problem Solving;
Effective Communication;
Inclusive Collaboration;
Stakeholder Engagement;
Leading by Example
Required Skills and Experience
Advanced university degree (Master's degree or equivalent) in Gender Studies, Law, Human Rights, Political Science, International Relations, or relevant field.
Bachelor's degree in relevant discipline acceptable with minimum three years training experience.

Experience:

At least three years' professional experience as a trainer on gender equality, elections and/or political participation.
Personal and professional political experience will be considered in lieu of professional training experience.
Substantive knowledge of and experience in women's political participation, elections and
Campaign planning and women's leadership, generally.
Experience in working and communicating in a multicultural environment.
Demonstrated political impartiality and no current partisan political affiliation.
Currently working in Liberia or West Africa.
Training certification or accreditation from relevant international and regional training programmes such as BRIDGE, country accredited trainings, and UN Women country office commissioned training programmes are considered assets.

Language:

Fluency in written and oral English is required.
Knowledge of local language is an asset.
For more information, visit UN Women Liberia.