Deadline: 25-Mar-22
Nominations are now open for the Impact Challenge Prize that aims to bring greater recognition to innovative solutions that are based on Islamic finance principles or are Islamic finance enablers, which can improve the economic and social resilience of financially impacted communities globally.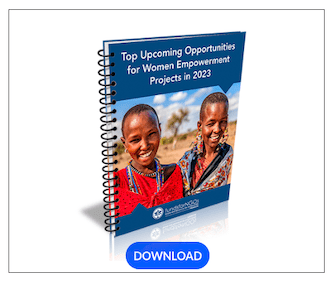 The inaugural Impact Challenge Prize is organised in collaboration with The World Bank Group Inclusive Growth and Sustainable Finance Hub in Malaysia as a technical partner and supported by the Malaysia Digital Economy Corporation.
The theme for the 2022 cycle is Advancing the Sustainability Agenda: Strengthening Economic and Social Resilience of Financially Impacted Communities through Islamic Finance.
Prize Details
Winner(s) stand to win:
Cash prize of USD70,000 or USD35,000 each for two (2) winners;
Gain the distinction as a global Islamic finance solution, with prominent listing on the Royal Award website. Winner(s) may also be featured in any other publication or publicity materials of the Organiser and the Supporting Partner; and
Opportunity to showcase solution during the prize ceremony at the Global Islamic Finance Forum 2022.
Eligibility Criteria
The Impact Challenge Prize 2022 is open to international participants which may be an individual, a team of individuals or a registered company.
Solutions submitted must meet the following criteria:

If technology-driven: At least a minimum viable product. This means there should be at minimum, an available prototype of the product ready for deployment to be presented and not merely just an idea on paper;
Applies Shariah principles or is an enabler for Islamic finance; and
Able to demonstrate positive and tangible impact in strengthening the economic and social resilience of the financially impacted communities.
Criteria
Applicants will be evaluated based on four (4) primary criteria:
Inventiveness;
Impact;
Feasibility/Commercial viability; and
Scalability.
For more information, visit https://theroyalaward.com/impact-challenge-2022/