Deadline: 12-Dec-22
Nominations are now being accepted under "The David Prize," which is a celebration of individuals and ideas to create a better, brighter New York City.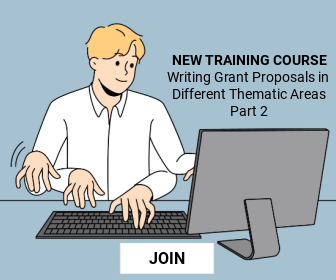 Open to any individual working in the five boroughs, the Prize welcomes those with the grit and vision to change their communities, their culture and future for good.
As long as you have a clear idea of how your work improves our city, and what you need to get it done. Individuals that win The David Prize can be affiliated with organizations or companies, but the focus is on great people doing great things outside of established pathways and project.
Funding Information
Prize winners will each receive $200K, distributed over a 2-year period — in other words, $100K per year, per winner, for two years.
Ineligible Funding
Who Are Focused Outside NYC

The David Prize is for individuals seeking to transform New York City. It wants to hear about the direct connection between a candidate's work and this singular place — the NYC-centric problem it solves, the local inspiration, and how it will impact New Yorkers for the better. If it's a project that's already scaled beyond New York, it's probably not a good fit for The David Prize.

Who have already 'done it'

David Prize winners are individuals with experience that suggests they can carry out their vision. They're already doing amazing work, and people will vouch for it. But they are also people with potential to do more amazing work to improve NYC and the drive to get it done. The best is yet to come.

That already have funding and glory

There are a number of foundations, investors, and grant-makers that fund ideas with long-proven results, product/market fit, and potential to scale to the moon and back. It is not one of them. It won't fund folks that have raised money from large foundations, received major government grants, or regularly show up on '30 under 30' lists. If you've raised more than $200K in the past year, the Prize is probably not a good fit for you.

Who represent a team-generated effort

The David Prize is looking for individuals whose vision, dreams, and leadership are the key drivers of change. That said, it won't monitor or ask about how Prize funding is used, so winners can divide and distribute the Prize monies however they'd like.

Who only need brick and mortar space to succeed

The David Prize is a one-time prize for an individual with ideas. It won't fund a plan that is strictly to acquire, build out, and / or lease a physical space. Getting space can be part of the vision, but it can't be the whole enchilada
Eligibility Criteria
You're a New Yorker

You love, work for, and live in one of New York's five boroughs.

You have serious plans to contribute

Whether socially, economically, culturally, environmentally (or otherwise), you have a divergent and unique vision for how to make NYC a place where people yearn to live, and concrete ideas about how to achieve it.

You're a visionary

You take risks and have the grit to make something out of nothing. You see long-term benefits where others see short-term obstacles.

You get things done

You're already a contributor. You have demonstrated capacity and have a track record of extraordinary work, but you haven't done it all… yet.

You truly need the prize

Funding and visibility could change the trajectory of your work and life, not to mention your block, your borough, and maybe even our city.
Note: The David Prize accepts outside and self-nominations, but we don't favor one over the other. Similarly, we don't care how many nominations an individual receives or whether they come to the Prize with zero outside help – all candidates are reviewed equally.
For more information, visit The David Prize.
For more information, visit https://thedavidprize.org/