Deadline: 27-Jan-23
Apply for funding for research and innovation projects that contribute to a more resource-efficient, sustainable built environment by leveraging the opportunities of digitalisation.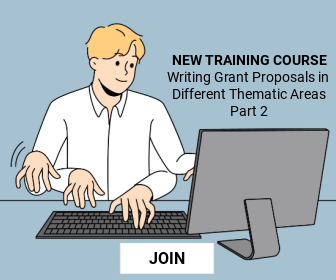 This call aims to make a contribution to the sustainable development of their built environment. It will fund projects that mainly use digitalisation as a tool for increased sustainability in spatial planning, in terms of processes and process results as well as the built environment itself.
The projects should address at least one of the four thematic areas of Smart Built Environment External link. They should help to achieve the impacts and objectives identified in the programme's impact logic. Smart Built Environment Impact.
Purpose
Through the Smart Built Environment programme, Formas funds projects that focus on digitalisation and industrial processes in spatial planning. Applications must address at least one of the four thematic areas described below and the impacts in the programme's impact logic. Applications must describe how the project can boost equity in spatial planning. The programme intends to encourage more stakeholders to develop their innovation capacity and deliver innovative solutions that contribute to the programme's overall vision and impact targets. Digitalisation in spatial planning is taking place both nationwide and worldwide, and a global outlook as well as knowledge acquisition should be included in the projects if relevant.
Thematical Areas
Innovations and new areas of application

An application that addresses the thematic area "Innovations and new areas of application" describes ideas and initiatives that can be developed into innovations and new areas of use for products, services or processes in the built environment. The focus of this thematic area is on breaking ingrained patterns and work approaches, and finding new solutions and ways to organise and collaborate in the industry. Your project should challenge these patterns and preferably contain disruptive elements. Examples here include projects that test previously identified standards in combinations with a view to create continuous digital information flows.

Value chains and business models

Value chains, incentives, and business and operational models are interrelated and must be studied and developed in order to harness the power of digitalisation and industrialisation. This theme also addresses questions about stakeholder roles, skills, work methods and the organisation of projects and processes. It also relates to questions about how digital innovations in the thematic area "Innovations and new areas of application" enable new business models. Projects that address value chains with areas of application in the built environment sector that involve stakeholders from across the value chain are included in this thematic area, as are projects that identify and develop new skillsets or new forms of collaboration.

Information infrastructure

This thematic area is about the common information infrastructure the sector needs for digital and industrial development. It includes standardisation for data exchange and information integration in spatial planning processes, including life cycle information structures as well as questions of data accessibility and ownership.

Knowledge and skills

Harnessing the power of digital transformation in both the private and the public sectors requires a knowledge leap. This thematic area should contribute to raising awareness and building knowledge at private companies and public organisations, both at the management level and in daily operations. It also relates to how they can create and make use of new knowledge. This area includes applications that involve reviews and syntheses that can, for example, provide input for further testing in business operations or contribute to educational efforts. It also includes applications that contain skills-enhancing initiatives in addition to pure training initiatives, such as support for small and medium-sized enterprises to digitalise their operations.
Funding Information
SEK 500,000 to SEK 4 million.
Duration is 12-48 months.
Eligible Projects
In this call, two main types of projects can be funded. Applicants should clearly address one of the following types:

Research, development or innovation project
Projects that focus on research, development or innovation in the programme's areas, preferably with the goal of achieving disruptive structural change in the development of the built environment. Examples of such projects include:

Projects at different levels of applied research or development, or that focus on innovation. Research projects can be run as doctoral projects or by senior researchers.
Skills development projects that can demonstrate innovative thinking around knowledge enhancement, with activities that help reach the large number of stakeholders and businesses in the built environment sector. The project should preferably complement traditional education.
Test bed and demonstration projects that create virtual or physical environments for demonstrating results from research and development projects, for example from previous projects in the programme. They particularly welcome applications for system demonstrators, which means that several previous results are demonstrated in a common environment.

Next-step project

Projects that leverage results and insights from completed or ongoing projects in Smart Built Environment. Examples of such projects are as follows:

Projects that address designated directions or efforts in developed strategies and roadmaps.
Construction projects that bring together the sector's stakeholders around the long-term management of a project result or a designated area.
Efforts for implementing the results of completed or ongoing projects with a view to real-world application or increased commercialisation.
Eligibility Criteria
The call is targeted to private companies, public-sector organisations, higher education institutions and research institutes. At least two parties must participate in the application. At least one of the participating parties must work at either a private company or a public-sector organisation.
They welcome applications from all interested organisations and companies, preferably in collaboration with new partners. Especially interesting for this call are consortia with start-ups that can help to develop new work approaches, business models and technology and that involve end users such as property owners, municipalities or construction companies.
Project participants from outside Sweden are welcome to contribute in-kind, with their time or other resources as a project co-funder. However, organisations outside Sweden are not allowed to receive funding from Formas in this call.
Smart Built Environment and Formas strive for an equitable, gender-balanced and inclusive built environment. This means that grant applicants should design the project so that its results can benefit a diverse group of people and build a project team that takes into account gender distribution and different backgrounds. You should consider not only the number of people, but the distribution of power and influence in the project.
For more information, visit https://formas.se/en/start-page/archive/calls/2022-11-10-smart-built-environment-digital-built-environment-in-practice.html