Deadline: 01-Feb-23
To advance the role of women as agents of change in the energy transition, the Global Women's Network for the Energy Transition (GWNET) on behalf of the German Energy Agency (dena) and the Federal Ministry for Economic Affairs and Climate Action (BMWK), under the German bilateral energy partnerships, is launching the second mentoring programme for women energy professionals in Israel, Türkiye, and Ukraine.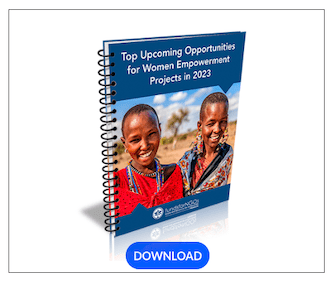 Goals
This second cohort of the mentoring programme "Women in Energy Empowerment" aims to advance the careers of mid-career women working in the energy transition, with the specific goals to:
Increase women's representation at managerial and decision-making levels, and ultimately advance the pace of the energy transition,
Foster social change, facilitate novel ideas and encourage networking, and
Support participants to develop concrete career goals which they can strategically work towards.
Programme Details
Furthermore, the mentoring programme is designed around the following key programme parameters:
10-month programme duration
Comprehensive knowledge-transfer components
Networking and peer-to-peer exchange
Eligibility Criteria
The application criteria for participants are as follows:
Must be a national from Israel, Türkiye, or Ukraine
Must be a woman working in the renewable energy, energy efficiency, or energy infrastructure field
Must work in a middle management or leadership position
5 – 10 years of relevant work experience
For more information, visit GWNET.