Deadline: 17-Nov-20
The EU TACSO 3 is offering a unique learning and development opportunity to civil society organisations from the Western Balkans and Turkey (WBT) through its Strategic Mentoring Programme. The Programme is a part of EU TACSO 3 Capacity Development and People to People (P2P) Programme.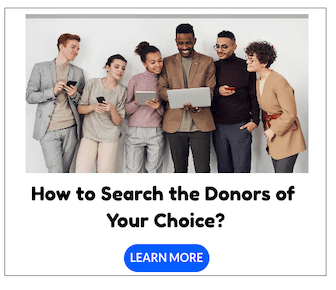 It enables interested and qualified organisations to get in-depth mentoring support to improve areas of their work according to their needs and in line with EU TACSO 3 project priorities.
Objectives
Provide practical and in-depth mentoring support by mentors/experts to CSOs in the WBT;
Supported organisations improve specific areas of their work, including the internal organisational capacity and tangible outcomes in the given area.
Focus Areas
Strategy Building;
Monitoring and Evaluation;
Funding Strategies and Diversified Fundraising;
Communication Strategies and Digital Literacy;
Rights-Based Approach and Gender Mainstreaming;
Participation in Decision-Making, including Research, Advocacy and Campaigning;
Information Activism and Data Visualisation;
Internal Governing Structures and Organisational Development;
Constituency Building and Activism;
Networking and others.
Funding Information
The maximum amount for activity-related costs is:

For the on-line type of mentor support: up to 4,000 EUR;
For mentor support to be conducted in a physical setting (pending conditions and approval from the EU TACSO 3:

in case of regional CSOs/networks and activities: up to 15,000 EUR;
in case of national-level CSOs and activities: up to 4,000 EUR.

Duration of support: several months to maximum one year.
Benefits for CSOs:

Mentoring support by the expert(s) in a targeted area over the period of several months to one year;
Improved CSO capacity/staff learning in specific areas;
Tangible outcomes in the form of strategy/policy/system etc.
It is expected that approximately 10 CSOs will be selected for mentoring support.
Eligible Activities
The core of mentoring support consists of assigning an expert (or a team of experts) who will support the organisation over a period of several months up to one year in the development of the certain organisational area, including the process of learning/capacity building and the production of specific outputs (strategies, policies, systems etc.).
Mentoring support sessions can be one-off or a combination of facilitation of workshops, training, individual team members' coaching; on-line sessions; practical work on documents etc.
CSOs should propose specific activities to be realised under the mentoring process in the Application form, which will be fine-tuned with mentors and approved by EU TACSO 3.
When proposing activities, please have in mind the ongoing COVID-19 pandemics and that official protocols on gatherings and events in location the activities are to take place need to be observed.
Note: EU TACSO 3 is currently organising and supporting its activities only through on-line tools. Therefore, with the continuation of the pandemics, organisations are encouraged to prioritise mentorship support that could be realised through online tools and activities.
Eligibility Criteria
Beneficiaries

The Programme is primarily aimed at CSOs such as national and regional thematic networks;
CSOs experience in leading complex EU projects;
women CSOs; grassroots and movements;
CSO implementing sub-granting schemes;
human rights organisations etc.
 Selection Criteria
Proposed mentoring support sessions are listed under the Priority focus areas;
Proposed mentoring support sessions have clear objectives;
Proposed mentoring support sessions will result in concrete outputs such as the strategy of the organisation; gender equality policy; communication strategy; advocacy strategy/campaign or brief/paper; a system of internal governance; etc.;
Proposed monitoring support sessions are of strategic importance for the organisation;
Organisation/network has the capacity to manage the mentoring process;
Organisation's leadership is committed to the process and is accountable to relevant stakeholders;
Activities, timeline and budget are relevant, clear and realistic;
Ability and willingness of CSOs to share and replicate knowledge and outputs.
For more information, visit https://bit.ly/3dtW5H3