Explore the concept of untapped Individual Fundraising/Retail Fundraising/Individual Giving. We hope you will get inspired to implement your project through this method of fundraising.
About the Author

"Dr. Saumya Arora is a development professional with cross- disciplinary experience in project management, resource mobilization, donor relationship management, community mobilization and project execution at the field level. She is currently working towards building fundraising and resource mobilization capacity of community-based organizations, apart from developing functional linkages with donors across the world."
Q1: What is Individual Fundraising/ Retail Fundraising/ Individual Giving?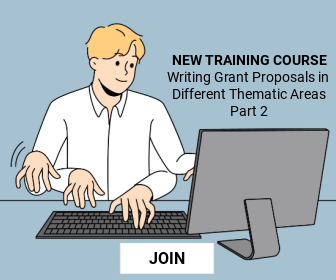 Answer:Retail Fundraising or Individual Fundraising is the term for fundraising from a large number of individuals. This method of fundraising is receiving a lot of attention from charities everywhere as an untapped or lesser utilized opportunity. There can be several types of Individual Giving, including- cash donations, recurrent giving or regular donations (with any frequency- monthly/ biannual/ annual), legacy gifts/ will, payroll giving, and digital giving like online fundraising campaigns. Many organizations have a very supportive base of donors and advocates; yet this way of fundraising remains to be explored and maintained. If done well, Individual Fundraising can result in an ongoing stream of funding, deeper engagement levels and a thriving and growing community base for an organization. This will also mean income diversification, less dependence on a few big donors, and therefore, more resilient, incomeshock-proof and sustainable organizations.
Q2: What are the advantages of the Retail Fundraising Model or Individual Fundraising?
Answer:Ability to raise funds from a big number of individuals would take a lot of preparation, planning and effort in the beginning but it has a lot of advantages. Firstly, this essentially means less dependence on big donors that in turn means sustainable, resilient organizations. Secondly, an increased focus on individual donors can be an opportunity to generate more awareness about your cause and impact, to initiate conversations and also to build a deeper connection with your donors and advocates. Thirdly, less reliance on funding bodies and a focus on individual giving instead- can provide more autonomy and less reporting requirements. Though you will need to demonstrate impact and keep the donors connected and motivated by being transparent and accountable, individual donors are mostly happy to see the overall impact of their giving, and you do not have to submit specific formats or detailed financial reports to them individually. Lastly, individual giving has many more benefits in economic terms too- even if this seems like an expensive venture to begin with. Studies have shown that over a period of time, individual giving on a regular basis means less spending and more returns, because these individual donors tend to support a cause for longer periods (high Life-Time Value or LTV), their gifts are easier to upgrade from one-time to recurring or from low value to high value giftsmaking this approach a win-win.
Q3: What are the key things to keep in mind before planning Retail Fundraising?
Answer:Certain key aspects to keep in mind before planning Retail Fundraising Strategy:
Understand your audience– who are your donors and supporters, identify them and segment into groups to understand their characteristics, to be able to plan your approach and communication channels, which is a key part of your strategy.
Define what types of Retail Fundraising or Individual Fundraising will work best for your organization– e.g. cash gifts, online fundraisers/ digital giving, recurring gifts, legacy giving, or others.
Plan and build your individual giving programme– plan the elements like goals, strategy or approach, timelines and milestones, target groups, communication channels and strategies.
Plan your donor acquisition strategy and stewardship strategy– stewardship is of paramount importance for retention of your donors. – Innovate and get creative with your approaches as you see and revisit the datause data and analytics to inform your approach.
Q4: What should be the steps for planning an Individual Giving strategy?
Answer: Here are the five key steps of planning an Individual Fundraising strategy for your organization:
Goal – Defining a goal- how much do you want to raise, what will you do with the funds raised, what are the funds needed for or what impact they will bring about?
Target audience – Who are you going to reach out to seek funds? Will you follow a targeted approach or a more general appeal? Who will give and why will they give?
Case for support/ Cause – What cause or campaign are you seeking funds for? What is the case for support?
Clear ask and communication – Plan your communication material, mode, frequency and platforms. Make sure you have these things planned for the entire course of the timeline you have in mind- campaign timeline based or annual.
Payment options and platforms – Very important- identify the payment modes and platforms you would implement. Many times the ask is clear and simple, the donor is supportive and convinced to give but cannot give because of lack of the required payment options. Sometimes the donors are put off by a lack of ease of payment.
Therefore, it is important to identify the platforms, develop a clear, simple and streamlined process set up for giving- essentially to make the giving process smooth and painless for the donors.
Q5: What is recurring giving and what are its advantages?
Answer: Monthly giving can be a lifeline for a non-profit organization. It means a recurring donation program where donors give a set amount on a monthly basis/ or a set frequency. This usually entails automatic giving systems in place where donors can sign up to automatically donate a predetermined amount on a chosen frequency. These regular giving options can help organizations have an ongoing steady stream of income and depend less on large donors, have more autonomy and financial sustainability. This also bolsters donors' support and deep engagement with the cause. Aside from having a regular stream of funds, having a robust recurring giving program has many other benefits too: more predictability of income, higher donor retention rates and high LTV (lifetime value of a donor), donor centricity and hence a more engaged and connected donor community. Recurring giving is an opportunity many organizations can use to its full potential if they understood the impact- reducing donor acquisition costs too- it is much easier and cheaper for you and the donor both – to ask them to contribute $20 over 12 months rather than a one time big gift of $240.
Q6: How to set up a Recurring Giving Program?
Answer: A recurring giving program is a donation program wherein your donors can set up an automatic debit of a chosen amount on a fixed frequency- biweekly, monthly, quarterly or annual. A recurring giving program can help you generate a steady revenue stream, less dependence on a few big donors, and build an engaged and connected donor and supporter community.
To set up a monthly giving/ recurring giving program for your organization, here is a step by step guide:
Define your goal:
Be strategic and consider all aspects- financial, supporter numbers, engagement- what do you want as an outcome of recurring giving)
Design a strategy and implementation plan:
What will be accomplished, who will be responsible for various tasks and duties, how will marketing and communications be designed, who will you reach out to/ target audience, how will you measure the success of your program?
Invest in a good payment processing system:
Recurring giving is bound to fail if you do not make it easy for the donors to give on recurring basis as per their choice. This means having a streamlined and simple giving process in place. Ideally, it should show options of amounts (with monthly option too), should offer multiple choices of ways to give, should be quick and simple with least clicks, should have ways of making the donor feel special (like immediate thank you mail, impact of donation like 'Your $20 donation will ensure 1 month of remedial classes to X number of students').
Set a clear donor stewardship plan:
Donors will only stay engaged with your cause if you steward them enough. To retain your donors, develop a donor stewardship plan and implement it right after the donor's first gift. Build and maintain relationships to strengthen the donor's connection with the cause. This might involve- sending regular updates about the cause, demonstrating impact and share reports, telling stories about the work and communities you work for.
Q7: What is peer-to-peer fundraising?
Answer: Peer-to-peer fundraising, more commonly known as P2P fundraising is a fundraising strategy that leverages the networks of donors or supporters to raise funds for an organization. This strategy works well for many organizations that have an active base of supporters or donors. It essentially involves equipping the existing donors or supporters to raise funds on your behalf from their networks. You would need to provide them with the relevant information, set goals, assist them in making the ask or answer any queries, keep them motivated and incentivize raising more/ getting more connections. The key advantages of a P2P approach are that it is cost-effective, can be highly engaging, and can lead to stronger relationships with the donors and supporters.
P2P Fundraising requires a lot of effort around engagement strategy for your supporters. Best practices include training and equipping them to raise funds, providing them with resources like data/ templates, sharing frequent campaign updates, incentivizing them to motivate them, and acknowledging and rewarding their efforts.
Q8: What is 'Direct Mail' and how to use it as a fundraising strategy?
 Answer: Direct mail fundraising is a mode of fundraising in which printed material and appeals are used as the material to appeal for funds. This material is sent to the prospective donors or general public by way of addressed mail or unaddressed mail respectively. It can include inserts like the case for support, specific information about the cause/s or impact, donation forms or even thank you cards. Using direct mail for fundraising can be a good strategy for specific target prospective donor groups, but needs data and feedback to inform the strategy and implementation and to maximise its impact. Key advantages of direct mail is that it is easy to access for all groups (e.g. elderly or those who might not be comfortable with internet/ emails), is physical hence tangible and memorable, and can be personalized to make the donor feel special.
Information to be included in the direct mail: Name of the organization, registration number, address, contact details, option for unsubscribing/ opting out, need clearly stated for funds and how they will be used. Though the costs will increase if the direct mail envelopes get too bulky, make sure you include these aspects, follow the relevant data protection guidelines, follow the contact preferences of the target prospects.
Q9: How to use data for increasing donations for your organization?
 Answer: Data driven approach in fundraising tend to yield better, informed decision making, help in understanding donors' capacity and affinity to give, in identifying the major donor prospects, and gauging the potential engagement of various groups of donors and supporters. Typically, the kind of data to track to drive fundraising and engagement involves:
Demographics (Age, gender, profession, address, and so on)
Donation and engagement history
Any preferences around modes of communication, type of giving, etc.
Documented qualitative input about the donor for deeper insights.
How to make sure you capture the relevant data and are able to analyze it to make it usable to drive decision making- the answer is investing in a Donor Management System/ Database Management System (commonly known as CRM- Constituent Relationship Manager system). There are many CRM options available these days, some examples are – Salesforce, Raiser's Edge, Hubspot. If this is not possible, a basic data management system can be built by using simple tools too. Its ability to analyze and give different reports will be limited but can be very useful in maintaining records, analysing donor profiles, understanding, giving patterns, and so on.
With a deep understanding of your donor data, you can secure more and larger gifts, grow your donor community, and build deeper connections with your donors and supporters too.
Q10: What is a Donor Cycle and why is it important?
 Answer: Many studies are being done to understand donors' motivations and reasons for giving. As nonprofit organizations or as fundraisers, it is important to understand the various kinds of donors, their motivations, their reasons for giving; to figure out ways of engaging them and keeping them connected to the cause. To this end, one must assess where a donor lies in the Donor Fundraising Cycle or Donor Cycle.
As per Guidestar, the key steps in a Donor Cycle are: Identification, Qualification, Cultivation, Solicitation and Stewardship.
Identification: This first step involves identifying prospects and current donors, essentially meaning looking into the current and prior donor lists to identify the prospects and their potential levels of giving.
Qualification: This means qualifying a prospect- by conducting prospect research, understanding prospect donor profiles, finding out if the prospect might be willing and able to give.
Cultivation: Cultivation stage includes understanding the donor's connection and motivation for the cause, important to plan the opportunities of engaging the donor.
Solicitation: This step means making the ask. Upto this stage, a lot of work would have been put in to understand the donor's capacity and willingness to give- so, it is important to customize or personalize the ask to the target donor/s.
Stewardship: This means building and maintaining a strong connection with the donor- deepening the engagement to ensure getting the lifetime value (LTV) of the donor for the organization- resulting in a win-win.
Q11: What can be the different channels of individual fundraising and what is a multichannel fundraising strategy?
 Answer: There can be different channels of fundraising- online or offline. When selecting a particular channel for your organization, consider factors like your goals, key expected outcomes, your budget and timelines, and resources available.
The various channels can be:
Digital channels: – Email fundraising, 'donate' pages on websites, campaigns on other platforms, social media like Facebook fundraising, crowdfunding, peer-driven fundraiser pages and so on.
Offline channels: – Face to face fundraising (door to door/ street), telephone fundraising, events, direct mail, retail, advertisements, collaborations like local community shops (percentage sales for donations), etc.
The channel selected will depend on a lot of factors including your capacity and resources available, local laws and donor preferences, kind of cause and available community support too. One can adopt a multichannel fundraising strategy too- choosing and preparing a mix of the above fundraising channels. To decide what can work best, make sure you conduct an in-depth analysis- a SWOT (strengths, weaknesses, opportunities and threats) analysis, a cost-benefit analysis to understand the return on investment, an analysis of your existing fundraising budget and future plans, and factor in staff time and skill sets too.
Q12: What can be some tips to increase donor engagement?
 Answer: Donor engagement is the latest buzzword in fundraising, and rightly so. Engaging your donors means retaining them for long durations, resulting in a connected donor base and higher lifetime value (LTV) of donors. Here are some tips to keep your donors engaged with the cause and your organization:
The more they know, the more they care: Engage donors by sharing more information about your work, the cause, the community, stories from the field, impact stories- all in the form of engaging content in various forms (emails, social media, direct mail) depending on donor segment and their preferences.
Personalize the messaging: Very important to make your donors feel special.
Thank them profusely: Say thanks often. Articulate and share what their support means to the organization and the community, and what they have been making possible.
Stay in touch: Touch base with them often, not only to ask or report, but also to check in and get feedback, wish them on their birthdays, anniversaries and festivals. Treat them with respect and care.
Organize events and involve them: In the times of pandemic, virtual events are the norm. Plan and organize virtual events in an interactive manner, invite your donors and engage them to build deeper connections.
Give them options: Most of the super engaged donors want to do more for the cause they are connected to- give them options to do so. These options can be- mentoring, volunteering, becoming advocates and spreading the word in their networks, etc.
Q13: How to prepare monthly giving appeals for your donors?
 Answer: When it comes to making the ask for monthly giving to your donors or prospective donors, the most important question becomes- 'How to ask' and not 'what to ask'. How you put together a monthly giving appeal is the most important aspect of your recurring giving program. Making a compelling ask, reaching out to the 'warm' prospects or existing donors and ease of giving- a sure shot recipe for fundraising success. Here are some tips for preparing monthly giving appeals for your donors:
Understand your audience– If you have a donor data management system, this step can be easy for you. Categorize and segment your donors to understand their capacities, willingness and propensity to give. Have a targeted and customized approach for your separate donor segments.
Engage them to warm them up, emotionally engage them– Make sure you keep them engaged and aware about the mission, campaigns, immediate, short- and long term goals. From here, you can pivot the conversation or communication to explain why regular giving matters and what impact their regular giving can make.
Be very specific in the ask– Say exactly what is needed, why is it needed and what will happen if they give. Give them options with proposed impact- e.g. $10 will result in X, $20 will make Y possible, and so on.
Make the donor the hero of the story– Make them feel special! They are the reason you exist and the cause/ mission and vision of the organization gets ahead.
Be transparent and accountable– Share financials, tell them how the money is being spent.
Q14: How to convert one-time donors into regular donors?
 Answer: If you have an army of donors and supporters, can you enrich that connection by taking one step ahead? To do this, converting your one-time donors into regular donors can be a low hanging fruit. Sure, it will not be easy but is certainly an opportunity- it has been found that most people do not give regularly because they were never asked. So, this conversion from one-time to regular must be added to your acquisition strategy. This group is already a member of your community, is aware of your work and is also warm and primed to give. How to convert them:
Identify and segment the donor pool– Identify which groups or subsets tend to have more affinity to your cause. Develop customized strategy for the groups that you wish to focus on. Find ways of connecting with them to understand their motivations, share more about your work and what you need, how they can make big things possible if they come onboard as a regular/ monthly donor. Also understand their capacities to give and pitch accordingly.
Run a few pilots to assess your strategy– Do this for a selected segment/ group. Take their feedback and study the numbers/ results data. Make a judgment for a wider strategy by using this quantitative and qualitative input.
Test, test and test– Constantly monitor the data and insights around what is working to motivate people, why some of them agree while others do not. Accordingly, run tests and inform your strategy and future course of action.
Develop your communication/ marketing strategy as a result of testing. Study patterns and focus your comms and marketing to the periods when people give more, target those who are more likely to give, and engage the donors depending on these robust insights and data-backed approaches.