Deadline: 19-Mar-23
Applications are now open for the 2024 Teach for Bangladesh Fellowship Program, a leadership development program for outstanding university graduates and young professionals who are looking for a personal and professional challenge while working to end educational inequity in Bangladesh.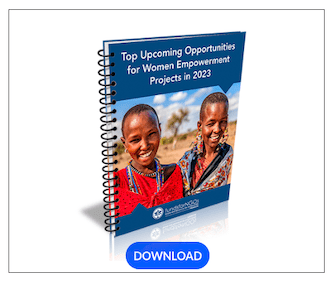 Fellows work full-time for two years as teachers in low-income schools across Dhaka and Cartogram. During the Fellowship, they also take weekly courses to complete a Post Graduate Diploma in Educational Leadership and School Improvement through the BRAC Institute of Educational Development, which strengthens their understanding of the landscape of education in their country.
The Teach For Bangladesh Fellowship is your opportunity to play a part in helping your country overcome one of its greatest challenges and develop yourself as a leader As a full-time teacher, you will affect the lives of your students and the community they come from. You will be a part of an international network of Fellows who are leading this global movement and be among the special few who are pioneering the movement in Bangladesh. The Fellowship presents an intense, difficult, yet highly rewarding challenge that will help you develop and hone leadership, organization, and communication skills – skills that will accelerate your growth in any career you subsequently choose to pursue.
The Teach for Bangladesh (TFB) Fellowship is a one-of-a-kind program in Bangladesh for their country's most promising leaders to take on the challenge of reshaping their education system.
Make an Impact
Empower Students: TFB Fellows are first and foremost educators who believe that all children are capable of excellence. During the Fellowship, they learn the building blocks of great teaching, and work relentlessly to ensure their students' learning and growth. They build classrooms that are welcoming and joyful, where all children develop confidence, communication, critical thinking, and socioemotional skills alongside their academics. Their Fellows help students unlock their own leadership potential and discover their ability to create change in the world around them.
Partner with Communities: They believe that students and communities are the true leaders of the movement for equity. TFB Fellows work tirelessly to build authentic relationships with students, parents, and other community members. Every year, Fellows support student-led community-service projects to address fundamental challenges such as health and hygiene, student safety, gender equity, waste management, recycling, climate change, etc. Fellows create a positive impact in communities and building student leadership in the process.
Support Schools: Fellows are integral members of their school team, reporting to the school head teacher (in addition to their TFB manager), and working alongside other school colleagues. This is a unique opportunity for Fellows to understand schools from the inside out, learn from the veteran teachers, collaborate on school-wide initiatives, and share innovations & best practices with others. Their Fellows cultivate strong school relationships to have a far greater impact as well as learning.
Benefits
Fellows will be given a monthly stipend of 30,000 BDT during the program.
The Fellowship is designed to prepare you to excel in any field you choose, as you develop transferrable skills during this period. The challenge involved in completing the two-year Fellowship makes you a self-aware leader. The Fellowship offers the following:

Opportunity to lead a global movement and bring about significant change
Professional training and support
Opportunities for networking and career development
International learning opportunities through the Teach for All network
Local and international graduate school tie-ups
Ever expanding network of corporate tie-ups
Eligibility Criteria
The Fellowship is open only to Bangladeshi nationals, dual citizens who hold a Bangladeshi passport, and foreign nationals of Bangladeshi origin who have a "No Visa Required" seal on their passport.
The minimum requirement to apply for The TFB Fellowship is a Bachelor's degree from an accredited university.
Fellows are required to be highly proficient in spoken and written English. Low-income schools lag furthest behind in English scores, and English language instruction is one of the main focal points of their work in these schools. In addition, the majority of training and support Teach For Bangladesh provides to Fellows will be in English.
For more information, visit Teach for Bangladesh.