Deadline: 31 March 2020
Applications are now open for the Genpact Social Impact Fellowship (GSIF) which is a unique year-long social transformation program launched in 2016.
The fellowship provides professionals the opportunity to work on high-impact projects for leading non-profit organizations in India. As a GSIF fellow, you will hone your process excellence, digital and analytical skills to bring about a systemic change to the social sector.
GSIF is a highly selective one-year fellowship program to give the opportunity to professionals to work on high-priority specific projects with select NGOs to drive high social impact.
The fellowship is a full time commitment for 12 months. After completion of 1 year, basis performance and opportunity, if the fellow wishes to extend it, the GSIF leadership may take a call on extending the fellowship by another project year.
The fellowship cycle is typically from July 2020 to August 2021. You will be expected to join at the commencement of the fellowship.
The GSI Fellows will be:
Support creation of an ecosystem within NGOs that promotes continuous improvement
Working towards measurable and scalable impact and put systems in place at their respective NGOs leveraging their process excellence skills
Working on transformational projects which shall set new standards for the non-profit world
Driven and highly talented professionals with an innate desire to use their skills for social good
Location: Your base location will be decided post project alignment. GSIF has projects with base locations in NCR/Bengaluru/Hyderabad/Kolkata/Mumbai/Jaipur.
Why should I apply for GSIF?
Opportunity to work on High Impact, meaningful Social sector projects.
Fellows will get an opportunity to build Lean Six Sigma (LSS) expertise along with an overview of the social sector and respective NGOs they will be aligned to.
The projects will be high priority projects for NGOs and you shall be directly dealing with Senior Leadership of the NGOs on a regular basis.
Senior leadership at Genpact is very excited about this program. You shall be personally mentored by a senior leader throughout your fellowship.
Selection Process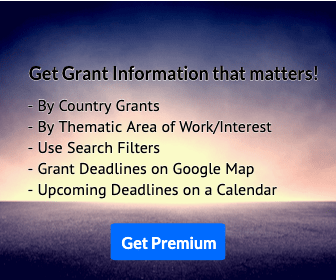 The selection of fellows will be done by GSIF Team. There will be a three stage selection process which includes:
Initial screening of the written applications
Telephonic interview. ( HR+ Operations)
Panel interview.
For more information, visit https://genpactfellowship.in/