Deadline: 27 October 2017
UNFPA-CARE is seeking applications for Study on Good Practices in GBV and SRH Programing for Girls.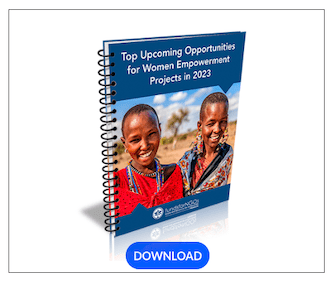 The UNFPA ASRO and CAREMENA office are conducting a study in the MENA region to identify and document strong examples of good practices and human interest stories (HIS) to showcase successful approaches to girl sexual reproductive health (SRH) and gender-based violence GBV prevention and responsegirls  programming, including harmful traditional practices such as child early and forced marriage (CEFM) prevention and female genital mutilation (FGM),increasing access to SRH information and services, as well as prevention of unintended pregnancies among adolescent girls.
Focus Areas
UNFPA and CARE believe that GBV is rooted in unjust power relations, structures and social/cultural norms; as such programming to combat GBV should be addressed at these different levels.
Examples of CARE's approaches to GBV prevention and response are:
Amplify voices of women and girls – particularly within groups most affected by GBV: supporting women's leadership, networks and coalitions to positively influence policies, laws, norms, and institutional practices toward gender justice.
Engaging men and boys.
Shifting social norms that underpin GBV and seeking to enable individuals to make choices affecting their lives and promote gender justice.
Promoting inclusive, accountable institutions: supporting individuals and institutions to work in a way that is inclusive, effective and accountable to diverse people's rights and needs.
Build on relationships and capacities of solidarity groups: supporting strong relations – among family and intimate partners, peers and communities – toward gender justice.
GBV programing can be deliberate about both confronting GBV in sectoral programing (health, food security, livelihoods, etc.) in an integrated way, as well as developing stand-alone innovative interventions and programming.
SRH : Examples from UNFPA good practices are:
Good practices have ensured stakeholder involvement to build community trust and secure adult support.
Adolescent participation and engagement, beyond tokenistic participation and from the onset of an emergency is critical to building adolescent buy-in and increasing demand for services.
Successful ASRH programs are responsive to the different needs of adolescent subpopulations, including married/unmarried adolescents; in-school/out-of-school adolescents; and adolescents with disabilities.
Qualified and dedicated ASRH staff, including clinical staff, are crucial to good quality service provision in addition to ongoing training and support.
Eligibility Criteria
The submitted practices:
Must have girls below 18 years as the impact group.
May also target a variety of other groups such as men and boys, community leaders, government officials, service providers, etc.
Can be a humanitarian or development program.
Should be supported by evidence such as proposals, donor reports, internal and external evaluations, media material, and other related documents.
Have been or currently are being implemented in the time frame of 2012-2017.
Must be accompanied by HIS to highlight its nature and impact and the story should include pictures.
How to Apply
Applicants should send their applications at the address given on the website.
Eligible Countries: Egypt, Jordan, Lebanon, OPT, Iraq, Sudan, Yemen and Morocco.
For more information, please visit Call for Applications