Deadline: 7-Feb-23
The Patient-Centered Outcomes Research Institute (PCORI) is seeking nominations for Implementation Awards to implement patient-centered clinical comparative effectiveness research (CER) results obtained from PCORI-funded studies, in real-world practice settings, and, in selected cases, projects that focus on the dissemination of these findings.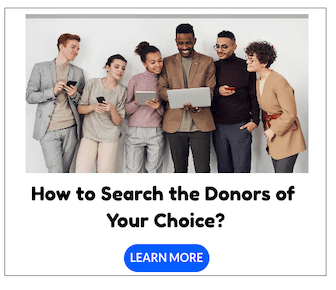 The intent of this limited PFA is to move evidence developed with PCORI research funding toward practical use in improving health care and health outcomes.
Award Details
Applicants will have the opportunity to propose:
Standard Implementation Projects

Standard Implementation Projects may have budgets up to $1.5M in total direct costs and total project durations of up to 36 months.

Phased Implementation Projects

Phased Implementation Projects will be expected, within the course of the award, to accomplish more significant scale-up than Standard Implementation Projects. Phased Implementation Projects will be required to demonstrate the feasibility and impact of the proposed implementation approach early in the project (Phase 1), followed by substantial scale-up (Phase 2). Successful applicants will demonstrate significant stakeholder/partner buy-in and commitment to scale-up during the project and to sustainability after the project is completed, as well as accomplish significant overall project reach (i.e., numbers of sites, health systems, patients). Phased Implementation Project may have budgets up to $3 million in total direct costs and total project durations up to 66 months.

Dissemination Projects

While this funding mechanism is designed primarily to support implementation projects, PCORI will consider supporting dissemination projects with the primary goal of spreading knowledge and awareness of evidence from PCORI-funded research studies and increasing targeted end-users' motivation and ability to use it. Dissemination Projects may have budgets up to $300,000 in total costs and total project durations of up to 36 months.
Eligibility Criteria
Recipients of PCORI-funded research awards, including Broad PCORI awards, Pilot Projects Program awards, Targeted PCORI awards, Pragmatic Clinical Study awards, and PCORI-funded demonstration projects occurring within PCORnet®, the National Patient-Centered Clinical Research Network infrastructure (e.g., ADAPTABLE and obesity trials), are eligible to respond to this PFA. Additionally:
Applicants proposing Implementation Projects must have a draft final research report (DFRR) pertaining to the original PCORI-funded research award accepted for entry into PCORI's peer-review process by the LOI deadline.
In addition to the DFRR requirement above, applicants proposing Phased Implementation Projects must (1) have a manuscript reporting the results of the PCORI-funded study being proposed for implementation formally accepted for publication by a peer-reviewed scientific journal before the LOI deadline, (2) discuss their proposal with PCORI's Dissemination and Implementation Program at least one week prior to the LOI deadline and (3) receive email approval from PCORI before submitting an LOI.
For more information, visit PCORI.