Deadline: 12-Mar-23
Nominations are now open for the World Habitat Awards.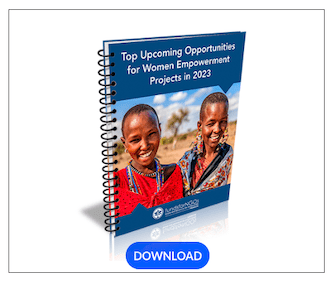 Award Details 
As well as international recognition, a prize of £10,000 is made to each of the two Gold Award winning projects.

Trophies are also presented to the Gold Award winning projects and

travel

and accommodation costs are met for one representative of each project to attend the awards ceremony.
Eligibility Criteria
Their World Habitat Awards recognise and highlight innovative, outstanding and sometimes revolutionary housing ideas, projects and programmes from across the world.
More than 360 outstanding World Habitat Awards projects have been recognised over the years, demonstrating substantial, lasting improvements in living conditions.
They want to hear about projects from around the world that:

focus on affordable and adequate housing;
have taken action to address the climate emergency;
are in progress or have been completed in the last ten years;
are taking steps to promote diversity, equality and inclusion; and
have been designed and/ or delivered in close collaboration with the residents/ local community
Please note: That projects at design/ prototype/ planning stage or completed over ten years ago will not be considered.
Enter the World Habitat Awards
For 36 years the World Habitat Awards have celebrated, championed, and helped communities develop new innovations, ideas and advances that improve the lives of people on low incomes.
Since 1986, there have been 363 finalists from 94 countries with entries from every type of organisation working in the field of housing. Find out more about Who Wins and Why.
In a unique collaboration, their World Habitat Awards exChange teamwork with Gold Winners to drive their exciting housing concepts that they believe can bring global significance into the mainstream. While all Bronze and Silver winners are invited to join their World Habitat Awards Network.
Every year between January and March projects submit their application, which is followed by a rigorous evaluation process by an independent advisory group of housing experts to shortlist projects. Between eight and twelve projects that demonstrate exceptional work in providing or promoting access to adequate housing are finalists each year. Evaluation visits are then made to up to four projects before recommendations are presented to a panel of external judges, including the Executive Director of the United Nations Human Settlements Programme (UN-HABITAT). Two projects then become Gold winners and the remaining either Silver or Bronze winners.
For more information, visit World Habitat Awards.