Deadline: 30-Mar-23
Calling all fintech startups! Rekindle your business growth in the post-pandemic world by signing up for the FinTech Innovation Lab Asia-Pacific 2023 program. Seize this opportunity to connect with industry experts, gain insights and secure partnerships.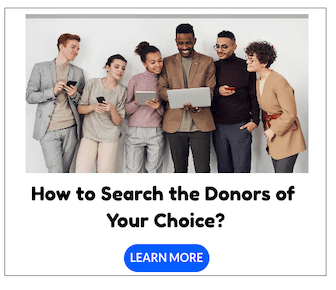 The FinTech Innovation Lab Asia-Pacific is an annual accelerator program run by Accenture in collaboration with Hong Kong Cyberport and the world's top financial institutions. Going into its tenth year, the APAC Lab is back and accepting applications now!
Accenture is looking for growth-stage companies that have developed cutting-edge technology products targeted at the financial services sectors. Join them to explore your FinTech evolution as the Lab brings together innovators, leaders from financial institutions, regulators, investors and many others in order to accelerate the FinTech growth and adoption in the region.
Accenture runs the program from Hong Kong in a trusted, collaborative and non-sales environment. Accenture annual accelerator program is your opportunity to work with potential future customers to test your product market fit, gain unique insights into the financial services industries, and build strong relationships.
The program will run in a hybrid format this year with a combination of virtual and in-person meetings, along with the normalization in the post-covid era. The finalists are expected to be in Hong Kong physically to participate in the Welcome Reception on 16 May 2023
What Are Accenture Focus Areas?
The APAC Lab is seeking companies leveraging innovative technologies in 3 major streams.
FinTech

Data & AI

How might Accenture better organize & leverage data to drive intelligent decision-making?
How might Accenture leverage AI in a walled regulated business?

Compliance & Risk

Is there a comprehensive regulatory compliance solution that provides the full global bank access to all applicable LRRs across multiple jurisdictions and banking functions (e.g. asset management, securities, banking).
Besides, from the KYC perspective, the solution interface allows integration of various Bank systems or data from control and monitoring systems such as Anti-Money Laundering systems, Screening Systems and Risk Assessment to ensure operation teams will get a singular view of the Legal Entity.

GBA Service Provider

How might financial institutions leverage FinTech solution to provide seamless services to GBA customers remotely?

InsurTech

Client Experience

How might insurance companies provide customers with cutting-edge solutions & experiences – every bit as sophisticated and customized as they experience in their personal lives?

Health Ecosystem

How are new technology innovations reshaping healthcare experiences of the future

Emerging Tech

Metaverse/Web 3

How can financial institutions leverage tokenization and extended reality to drive revenue creation from enhanced products and services?
How can financial services providers address the shift in consumer behaviour to enhance customer loyalty?

Sustainability & Green Finance

How might Accenture supports financial institutions to better understand climate risk in Asia-Pacific, and unlock green finance value propositions for their customers?
Why Join FILAP 2023?
Free to join and zero equity taken: There is no fee or equity stake required to apply and participate in the FinTech Innovation Lab.
Access: Provides growth-stage technology companies with unparalleled access to senior executives at the world's leading financial institutions.
In-House Advocate: Senior Sponsors at each organization provide fintech companies with deep engagement and help them to build connections with relevant product/business/tech groups.
Mentorship: An independent group of mentors levering their experiential knowledge to provide specialist support to each fintech company.
Network: A powerful network of relationships with key decision-makers in financial services, including access to Accenture entrepreneur network, VCs, alums, legal mentors, business mentors and Accenture's broader ecosystem.
Long-Term Support: Ongoing connection to Accenture financial services partners through alumni calls and participation in future programs.
Eligibility Criteria
Growth-stage technology companies with innovative solutions for financial institutions and insurance companies.
Non-fintech, growth-stage companies interested in entering the financial services vertical.
Companies with a product/service that is ready to be tested with a large financial institution and a proven track record of successfully integrating with customers.
Hong Kong, Greater Bay Area (GBA) companies or overseas companies interested in expanding business in the APAC region.
For more information, visit Accenture.