Deadline: 05-Apr-23
Applications are now open for the Techstars Tech Central Sydney Accelerator Program.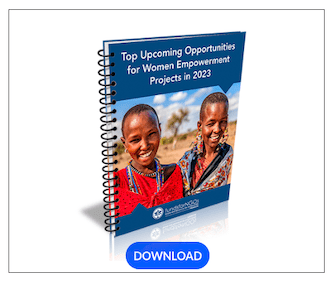 This program is committed to supporting and advancing world-class startups focused on emerging technologies across industries including artificial intelligence, advanced manufacturing, blockchain, fintech, cloud computing, cybersecurity, quantum computing, creative tech, and climate tech. This
Accelerator is in partnership with the NSW Government and will be based in Tech Central Sydney, a startup and innovation hub focused on becoming one of the world's most sustainable, inclusive, and welcoming tech ecosystems in the world.
Benefits
Techstars is the worldwide network that helps entrepreneurs succeed. As one of the largest pre-seed investors in the world, they've funded over 3,200 companies that have gone on to have a market cap of $79B+. Techstars portfolio companies include more than 100 companies with valuations of over $100M, and 19 of them have already reached unicorn status including SendGrid, ClassPass, and Chainalysis.
Each company receives up to $120,000 in funding, and access to the worldwide network of investors, hands-on mentorship, and over $4M of perks.
You can expect to learn about perfecting your pitch, fundraising, working with mentors, product-market fit, hiring/firing, building, marketing, and much more as needed to help you #DoMoreFaster.
Other Benefits:

Access to Techstars resources for life;
Acceleration in a 90-day Techstars mentorship-driven accelerator program with personal mentorship and office space;
Lifetime access to the Techstars worldwide network of entrepreneurs, including more than 10,000 mentors, 10,000 investors, 1,600 alumni companies, and over 200 staff members;
Access to over $400k of cash equivalent hosting, accounting, and legal support—plus other credits and perks worth more than $5M;
Demo Day exposure and other investor connections.

Historically, on average, Techstars companies go on to raise more than $2M of outside capital after the program.
Eligibility Criteria
They fund all types of startups, working in all verticals, using any type of business models. Do keep in mind, however, that their focus is on startups rather than small businesses.
They do their best to avoid accepting competitive companies into the same program class.
You can apply to any program, and they've funded companies from many different countries.
You only need to submit one application to programs running at the same time. Within your application you can choose a second choice program or let them know you are only interested in that program or want help determining another program.
They provide financial support to organizations committed to increasing diversity in entrepreneurship.
The primary language that they use in verbal and written communications during all accelerator programs—in every country—is English.
They don't allow late applications in order to move through their very tight schedule for selection and to be fair to all applicants.
For more information, visit Techstars.