Deadline: 12-Feb-23
Applications are now open for the C3ihub IIT Kanpur Startup Incubation Programme Cohort 4 to address the issue of cyber security of cyber physical systems in its entirety.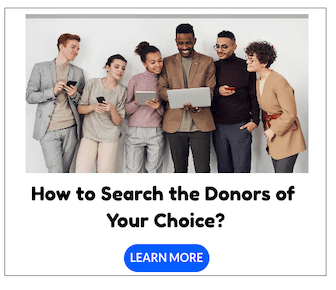 From analysing security vulnerabilities and developing tools to address them at various levels of system architecture, to translating these tools to deployment-ready software, to nucleating start-ups developing these tools at scale, to partnering with industries in this domain and co-development and transfer of these technologies, to training the next generation of cyber security researchers and professionals.
C3iHub identifies and nurtures potential startups and lead them to success as part of building the cybersecurity ecosystem. So far, C3iHub has successfully incubated 30 startups, 14 startups in the Cohort I and 16 startups in the Cohort II. The startups are chosen from all domains of cybersecurity including network security, cryptography, intrusion detection, and deception technology.
Funding Information
Each startup incubated with C3iHub receives an initial investment of Rs 22 lakhs. C3iHub offers technical and business mentoring to startups from experts and monitors their day-to-day progress via dedicated portfolio managers.
Benefits
25 start-ups to be selected under the Entrepreneurship and Start-up Program every year.
1st phase includes monthly scholarships of 50K / month for start-ups up to the period of 2 years & Prototype grant of 10 Lac INR.
In 2nd phase after start-ups reach a maturity stage of their product and customer base, they will also be eligible for an additional grant of 1 Cr INR for upscaling and expansion of their operations.
Access to world-class infrastructure and world class cyber security lab and test bed
Access to office space on nominal rentals basis within IIT Kanpur as well IIT Kanpur Noida outreach center.
Access to subject matter experts from the pool of faculties in IITK as well with other partner IITs .
Technical and business mentoring to entrepreneurs by a network of experienced business and industry professionals.
Access to VCs/Investors through IITK Alumni and Industry tie-ups for raising funds.
Dedicated portfolio/program/relationship manager who would be the single point of contact for day to day progress and discussions.
Eligibility Criteria
Looking for companies:
in Security Awareness, Cybercrime, Ethical Hacking, Network Security, Security, Vulnerability Scanning, Security Audits, Computer Security, Security Management, Hacking, Product Innovation, Product, Attack Prevention, Cyber Security Compliance, Deception Security, Endpoint Security, Hardware Security, Security Solutions
located in India
incorporated or not
idea, prototype, users or paying users stage
Angel, Pre-seed or Seed
have raised funding or not
currently raising or not raising funds
have revenue or not
For more information, visit C3i Innovation Hub.