Deadline: 30 June 2016
The National Research Foundation (NRF) and the Fonds Wetenschappellijk Onderzoek (FWO) of Flanders, Belgium is currently inviting applications for its South Africa / Fonds Wetenschappelijk Onderzoek Joint Call for Proposals with an aim to support the mobility of researchers, scientists, post-docs and short-term research placements of doctoral students between the two countries to carry out joint research projects.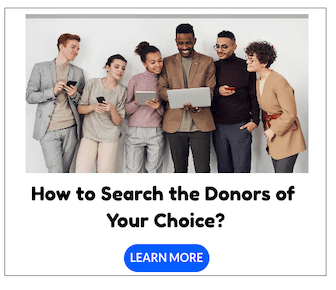 Aims
To collaborate on research projects selected within joint calls for proposals
To strengthen international collaboration in fundamental research;
To exchange scientific and technical information and personnel.
Areas of Cooperation
All fields of research are eligible.
In terms of human capital development, South African applications from historically disadvantaged researchers are encouraged, as is the involvement of historically disadvantaged higher education institutions.
Funding Information and Duration
South Africa: The total amount requested from the NRF should not exceed R2.8 mil. per joint project (R930 000 per year to be paid in installments) exclusive of research activities commencing in 2017.
Flanders: The FWO commits to contribute to this call a total budget of 1.200.000 EUR for a period of three years.
The projects will be supported for a period of three years.
Benefits
Support will be provided for collaborative basic, applied and innovation research projects. Funds can be used to cover the following costs:

Research-related costs (including field work, publication costs, etc.).
Exchange programmes (i.e. mobility of researchers, postdocs and doctoral students) between the two countries.
Doctoral research placements (for visits not shorter than 2 weeks and not longer than 3 months per annum).
Networking events (i.e. joint workshops, seminars, conferences, symposia and lecture presentations). Joint workshops must be aimed at intensification and long-term orientation of the FWO – NRF collaboration in the relevant subject area.
Consumables (30% of the budget is allowed for consumables and accessories).

All PhD exchanges funded through this programme should ensure that the best possible development experience is provided for each student. International exchanges should add value through enabling students to:

Learn valuable new skills or techniques
Access facilities or resources not readily available in their home country
Build relationships with potential new collaborators
Advance complementary collaborative research.
Eligibility Criteria
Applicants must hold a doctoral degree, reside in South Africa and be full-time employed at a recognized higher education or research institution such as a university, university of technology, national facility, science council or other NRF Recognized Research Institution.
Applications must designate the primary Flemish counterpart in collaboration with whom joint research or networking is to be undertaken.
The Principal Investigators (PI) will bear full responsibility for the project, including its technical and administrative coordination as well as scientific and financial reporting.
How to Apply
South Africa: Applications must be submitted electronically to the NRF on the NRF Online Submission System given on the website.
Flanders: Online project application using the FWO E-portal should be submitted at the address given on the website.
Eligible Country: South Africa
For more information, please visit 2016 South Africa / Fonds Wetenschappelijk Onderzoek Joint Call for Proposals.