Deadline: 18-Jan-21
The Ghana Somubi Dwumadie (Ghana Participation Programme) is excited to announce its 2nd Call for Proposals – Evidence and Effectiveness Grants for Mental Health and Disability Inclusion.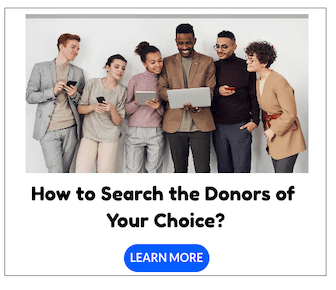 The overarching objective of this grant round is to ensure that people with disabilities, including people with mental health disabilities, are in the lead on approaches to improve their wellbeing, social and economic outcomes, and rights.
Ghana Somubi Dwumadie is a four-year disability programme in Ghana, with a specific focus on mental health. This programme is funded with UK aid from the UK government.
Objectives
The specific objectives of this call are as follows:
To improve the wellbeing of, and empower people with disabilities, including mental health disabilities, through evidence-based approaches to improve integration and accessibility of mental health and social services and user-led advocacy initiatives;
To reduce stigma and discrimination against people with disabilities, including people with mental health disabilities;
To generate evidence to inform policy and practice on disability and mental health needs, programmes and interventions, in particular community-based rehabilitation (CBR) initiatives.
Funding Principles
Participation;
Knowledge-building;
Collaboration;
Adaptability.
Funding Information
Available funds for entire grant call (i.e. all grants) up to GHS 11,000,000
Key financial details:

Large grants up to GHS 600,000 per year;
Small grants up to GHS 200,000;
All grants are capped at 50% of organisation's latest annual turnover;
Up to 15% of grant amount can go towards organisation overhead expenditure;
Up to 5% of grant amount each can be devoted to capacity building and monitoring and evaluation (M&E);
No match funding is required.

Grant duration:

Up to 12 months for small grants;
Up to 33 months for large grants.
Funding Approaches
Inclusion and diversity management;
Sustainability and value for money;
Do No Harm and responsible granting;
Robust management of conflict of interest.
Eligibility Criteria
Organisations eligible to apply for funding under this call include:

Disabled People's Organisations (DPOs);
Self-Help Groups (SHGs);
Women's Rights Organisations (WRO);
Civil Society Organisations (CSOs).

In addition to these, Research Institutions (this can include universities) and Nongovernmental Organisations are eligible to apply for grants under the theme "Studies to improve the effectiveness and evidence base of intervention in particular community based rehabilitation (CBR) initiatives".
Media organisations can apply in partnership or consortium with DPOs, SHGs, WROs or CSOs under the theme "Social behaviour change communication (SBCC) and stigma reduction".
Organisations must be registered and operating in Ghana. Targeted end-users of the grant must be one or more of the following groups:

People with disabilities;
People with mental health disabilities.

This call covers the whole of Ghana, but with priority to the location of projects in underserved regions including:

Northern Region;
Upper East Region;
Upper West Region;
Savana Region;
North East Region;
Bono East Region;
Bono Region;
Volta Region;
Oti Region;
Central Region;
For more information, visit https://options.co.uk/work/ghana-somubi-dwumadie-grants-round-two-call-for-proposals