Deadline: 23-Nov-22
The Queensland Government is pleased to announce the Active Industry Project Fund (AIPF) to provide funding to encourage collaboration across the active industry to support operational efficiency and upskilling of the workforce including volunteers to improve the capability and capacity of industry organisations in Queensland.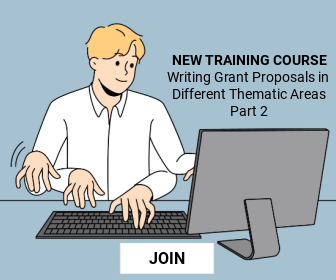 The Active Industry Project Fund provides competitive grant funding to Queensland active industry organisations operating in Queensland, to build the capacity and capability of the sport and active recreation workforce in Queensland.
Funding Information
Round 2 of the Active Industry Project Fund will provide approximately $950,000 in targeted funding.
No partners: Up to $20 000
1 Industry Partner: Up to $50 000
2 or more Industry Partners: Up to $100 000
Who can apply?
The following organisations are eligible to apply for round 2 of the Active Industry Project Fund:

State Level Organisations

Queensland state level affiliates of a National Sporting Organisation recognised by SportAUS and representing a sport or recreation activity listed on the eligible activities list in the guidelines.

National Sporting Organisations

Operating in Queensland under a unitary model or similar, recognised by SportAUS and representing a sport or recreation activity listed on the eligible activities list in the guidelines.

State Active Recreation Organisations

State Based Organisation Members of Outdoors Queensland.

Sector Support Organisations (State or National)

Organisations such as Active Queensland Industry Alliance and Sports Medicine Australia, that provide services to enhance the development and/or delivery of sport and active recreation activities but do not directly deliver participation opportunities.
Eligibility Criteria
Eligible Organisations can only be involved with a single application.
All organisations eligible to apply for funding must:

have a registered ABN; and
operate as a not-for-profit organisation in Queensland and be incorporated under the:
Associations Incorporation Act 1981 (Queensland)
Corporations Act 2001 (Commonwealth)
Co-operatives National Law Act 2020
Corporations (Aboriginal & Torres Strait) Act 2006 (Commonwealth);
and at time of program close:

have no more than 1 annual report outstanding with Office of Fair Trading
have met all obligations for any projects funded by the department; and
have no debt owing to the department.
Ineligibility Criteria
Examples of who is not eligible to apply are:

Individuals, including sole traders
for-profit groups
trusts
unincorporated organisations
Industry Peak Bodies
local governments
SLO members and affiliates such as regional sport and recreation associations
schools, TAFE colleges and Universities
Parents and Citizens Associations
religious groups
political organisations
state or federal government departments
charities.
For more information, visit https://www.qld.gov.au/recreation/sports/funding/active-industry-project-fund