Deadline: 29-Jul-22
The U.S. Embassy Nouakchott's Program and Grants Office (PGO) announces a request for full proposals from organizations interested in applying for funding for program proposals that promote socioeconomic activities under its Ambassador's Special Self Help program (SSH).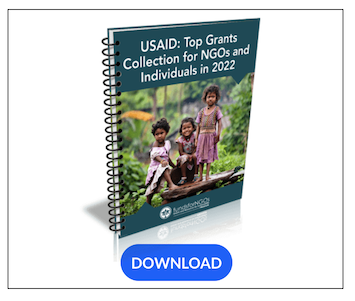 PGO invites organizations interested in potential funding to submit their proposals that reflect the goals – pending funding availability.
Objectives
Programming supported with SSH resources should address the following program objective:

The purpose of the Special Self-Help program is to fund grants for small development activities that generate public awareness of U.S. foreign assistance efforts but that fall outside the structure of other established U.S. assistance projects.
The program is intended to be flexible and allow the Ambassador to respond directly to requests from local communities for assistance with small community projects that have immediate impact, and further mission policies and objectives.
Equally important, the Special Self-Help program is structured to encourage communities to be self-reliant and undertake similar activities on their own in the future.
All Special Self-Help projects are community-based, initiated locally, administered at the local level, and include significant community contributions in cash, labor or materials.
Funding Information
Award Instrument: Grant
Period of Performance: 12 months
Type of Funding: FY 2021 Special Self Help
Funding Amount: $ 60,000 U.S. Dollars
Number of Awards: 5-10
Anticipated Award Date: September 2022
Anticipated Project Completion Date: September/2023
Activities
To achieve the goals and expected results, the program could include the following:

Small construction projects (less than 10,000 sq. ft. – 929.03 sq. m) – school rooms, community centers, health facilities, foot bridges, housing for a government or community-paid nurse or teacher, workshops, community abattoir, grain storage, rural airstrip for a hospital, and school dormitory for distant students.
Water-related projects – wells, latrines, pumps, bore holes, shower stalls and sinks and fishponds.
School equipment and supplies – desks, chairs, laboratory equipment and library items.
Communal construction equipment such as a brick-making machine.
Miscellaneous durable goods – stove or refrigerator for a school or hospital, or a washing machine for a clinic.
Income generating equipment – weaving looms, tools for furniture making, rice-milling machine.  However, care should be used to avoid the funding for the purchase of equipment that cannot be maintained by the local community.
Eligibility Criteria
The following organizations are eligible to apply:

Local communities, cooperatives, associations, local NGOs, municipalities.
For-profit and commercial firms are not eligible to apply in response to this NOFO.
For more information, visit https://www.grants.gov/web/grants/view-opportunity.html?oppId=341164