Deadline: 1-Sep-22
The Elmina B. Sewall Foundation has launched the applications for Rapid Response Fund to support emergency and/or time-sensitive needs of organizations and communities whose work aligns with the Sewall Foundation's mission: to support work in Maine to improve the well-being of people, animals and the environment while fostering relationships that strive for social equity and community resilience.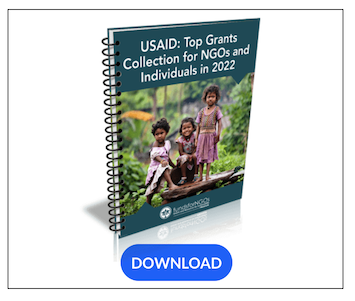 The Rapid Response Fund has limited resources and is a competitive grant program – meaning they compare funding requests and makes awards based upon closest alignment with the Fund priorities.
Priorities
In keeping with Sewall's values and commitment to fostering equity and centering community voice, Rapid Response Fund grants are generally limited to:

Organizations led by and serving people in under-resourced populations and geographies, including: African Americans, Indigenous, and people of color; immigrants and refugees; LGBTQ; people with low incomes; differently-abled populations; incarcerated populations; people in recovery; and populations who are homeless or at risk of homelessness

Additional priorities include:

Organizations, networks, or grassroots efforts working to coordinate or mobilize response/action for their field or sector, a geographic region, or a specific community or population
Collaborative and cross-sector efforts
Efforts that are explicit in their commitment to social and environmental justice
Efforts that integrate the well-being of people, animals and the environment
Funding Information
Available Funding: In 2022, the total amount of the Rapid Response Fund is $300,000. $100,000 will be available for each grant round.
Community-based organizations with operating budgets under $250,000.
Grant Size: Most Rapid Response Fund grants will be no greater than $10,000.
Grant Term: All Rapid Response Fund grants are limited to a 12 month term.
Rapid Response Fund grants do not support
Ongoing operations, programs, or activities
Requests to replace existing sources of funding
Sponsorship of events for organizational promotion
Eligibility Criteria
Applicants must be eligible to receive tax-deductible donations as outlined in Section 170(c) of the Internal Revenue Code. This includes: 501(c)(3) federal tax-exempt organizations; public schools; public agencies working for the State of Maine; Indian tribal governments (and their political subdivisions) recognized by the Department of the Interior
Applicants may also apply through a fiscal sponsor
The work of the applicant must be aligned with the mission and values of the Sewall Foundation
Eligible organizations may apply regardless of their funding history with the Sewall Foundation
Sewall Foundation does not fund: direct or grassroots lobbying or political campaign activities
For more information, visit https://www.sewallfoundation.org/rapid-response-fund