Deadline: 8-Nov-21
The Innovations for Poverty Action (IPA) is seeking applications for its Competitive Fund for Peace and Recovery to support field experiments and related research on reducing violence and fragility, promoting peace, and preventing, managing, and recovering from crises.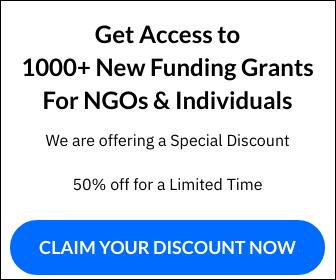 The program prioritizes studies that develop, illustrate, or test fundamental theories of peace, violence, and recovery, especially those that challenge common beliefs, pioneer innovative interventions, and produce evidence where little currently exists.
Topics
Topics of study include: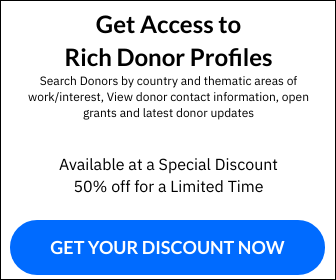 International and internal wars
Peacebuilding
State-supported violence and repression, from mass killings to police brutality
Electoral violence
Riots, protests, strikes, and other collective action (violent and nonviolent)
Intergroup violence, including ethnic and sectarian violence
Terrorism and violent extremism
Forced displacement
"Recovery" responses after violence, conflict, natural disasters, or crises (including COVID-19)
Types of Funding
The P&R Program will consider the following types of proposals:
Exploratory grants: These grants are to develop preliminary research ideas. The expectation is that these grants help researchers develop subsequent proposals for pilots or full randomized controlled trials (RCTs). Activities may include travel, relationship development, descriptive analysis, observational analysis, and data development or collection. Awards are between $1,000 and $10,000.
Pilot studies: These grants are for studies with a clear research question, but for which the design and implementation requires substantial upfront investments. The expectation is that this work helps researchers develop subsequent proposals for full RCTs. Awards are between $10,000 and $50,000.
Full studies: These grants are for research projects with a clear research question, committed implementing partner(s), well-defined research designs, and statistical power estimates. While most of the impact evaluations funded will be RCTs, studies that use high-quality natural experiments will be considered in exceptional cases when a randomized experiment is not possible. Awards are between $50,000 and $450,000.
"Infrastructure" and "public goods" creation: This includes the creation of administrative datasets, panel datasets, other new data, software, measurement strategies, and so forth. Projects will represent a public good for the research community and/or policy stakeholders, with data or tools that can support several research projects or types of analyses, often ultimately supporting the implementation of future randomized evaluations . Awards are between $10,000 and $150,000.
Reviews and meta-analysis of relevant literatures: This includes but is not necessarily limited to the program evaluation evidence. Awards are between $5,000 and $20,000.
Evidence use and policy outreach support: These grants support development of relationships with policymakers, take-up and dissemination of evidence, sharing and analysis of administrative data, and exploration potential experimental evaluations. The funding could be used to embed a research staff member in an organization, produce preliminary scoping exercises to ensure interventions are context-appropriate, host matchmaking events or conferences, or other activities that achieve similar aims. Awards are capped at $25,000.
Eligibility Criteria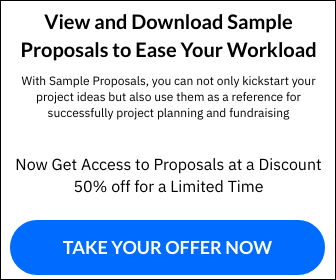 Researcher Qualifications: Researchers must be affiliated with an academic institution, and either hold a PhD or be currently pursuing a PhD in a relevant discipline. They must demonstrate experience in field research and randomized evaluations and have sector expertise.
Successful applications will come from researchers with a track record of published field experiments in top outlets.
Practitioners and institutions that implement interventions should partner with academics with strong track records implementing similar research studies in order to apply for funding. IPA's P&R Program is available to support matchmaking with researchers.
Successful applicants will have a research team or staff that has the necessary experience to study the emergency response. As a result, interdisciplinary teams are encouraged.
Evaluation Criteria
Projects are assessed against five, equally weighted evaluation criteria:
Academic contribution

Does the study make a significant contribution toward advancing knowledge in the field? Does it answer new questions or introduce novel methods, measures, or interventions? Is there academic relevance? How does the study compare with the existing body of research? Does the research strategy provide a bridge between a practical experiment and underlying economic theories?

Policy relevance

Does the study address the priority questions outlined in the P&R Guiding Principles and Funding Priorities document? Will results from the intervention have generalizable implications? How, if at all, will the "lessons learned" have relevance beyond this test case? Is there demand from policymakers for more/better information to influence their decisions in this area? Is there potential for the implementing partner to scale up this intervention?

Technical design

Does the research design appropriately answer the questions outlined in the proposal? Are there threats that could compromise the validity of results? If so, does the proposal sufficiently address those threats? What changes could the researchers make to improve the design? For full study proposals, are there sufficiently detailed power calculations?

Project viability

Is the relationship with the implementing partner strong and likely to endure through the entire study? What is the credibility and policy influence of the implementing partner? Are there any other logistical or political obstacles that might threaten the completion of the study, for example, government authorization or Human Subjects review? For pilots, do researchers describe how piloting activities would inform a full-scale randomized evaluation? Does the research team have a track record of implementing successful projects similar to the one being proposed?

Value of research

Is the cost of the study commensurate with the value of expected contributions to science and policy? Does the study leverage funding from other sources?
For more information, visit https://www.poverty-action.org/program-area/peace-and-recovery/competitive-fund-peace-and-recovery