Deadline: 5-Nov-21
The Mornington Peninsula Shire is seeking applications for the Event Partnership Grant to partner with arts organisations and event producers to deliver major tours, festivals and events on the Mornington Peninsula that return significant economic and social outcomes, positively contribute to the cultural landscape of the region and engage local suppliers, artists and businesses.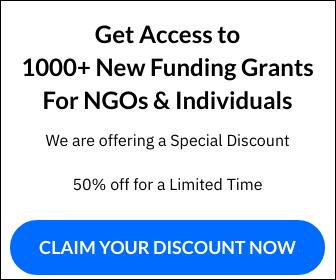 Funding Information
A funding pool of $100,000 is available, with a maximum of $50,000 per application available.
Outcomes
Program designed to secure major, large-scale festivals and events for the Mornington Peninsula
Positively contribute to the cultural landscape of the Mornington Peninsula, and offer programming that is innovative, accessible, inclusive and culturally aware
Generate increased economic activity and employment opportunities in the local events sector, arts sector, local business and allied industries
Help build financial sustainability for entities in the local events sector, including increased revenue-earning capacity
Drive visitation to the Mornington Peninsula Shire
Bring the community together in a positive, meaningful way and COVID safe way.
Eligibility Criteria
Minimum eligibility requirements to be considered for funding:
Applications must support planned event activity that is open and advertised to the general public including, but not limited to, festivals, concerts, community and cultural gatherings. Events may be free to attend or ticketed
All events nominated in an application must take place within the Mornington Peninsula Shire Local Government area
Events must be on Shire owned or managed land, or Crown Land
Events must be delivered before 30 June 2022
The funding program is open to:

Commercial arts and cultural organisations
Commercial concert promoters and event producers
Incorporated, not-for-profit community organisations/groups
deductible gift recipient (DGR1) registered organisations
social enterprise

ABN status must be provided. Groups without an ABN must submit a Statement by a Supplier form with their application. Form is available at Statement by a supplier
Community groups without incorporation status are able to be auspiced by an eligible organisation. An Auspice Agreement form must be completed and attached to the application. The organisation that agrees to auspice another group must be involved in the conduct and financial management of the project for which a grant is being sought. An auspice organisation is limited to auspice a maximum of 2 unincorporated groups
Organisers must be financially sustainable without the support of the funding program, being able to demonstrate budget contributions from other revenue streams
The applicant must hold a minimum of $20 million public liability insurance relevant to their event application
The organisation/applicant must have acquitted or is compliant with all grants previously awarded by Council
Evidence of land owner permission is required (if applicable).
For more information, visit https://www.mornpen.vic.gov.au/Community-Services/Grants-and-Awards/Grants-and-Funding/Grants/Current-grants/Event-Partnership-Grant