Deadline: 20-Nov-20
The St. Louis Community Foundation has announced a Request for Proposals for Community Grants under Bridgeton Landfill Community Project Fund.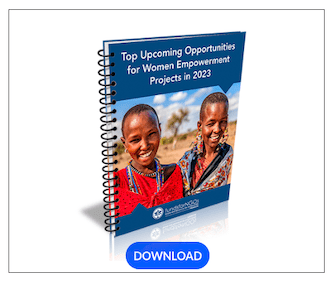 The Bridgeton Landfill Community Project Fund (Bridgeton Fund) was established in July 2018 with $12.5 million from a legal settlement between the State of Missouri and Republic Services, Allied Services, and Bridgeton Landfill, LLC regarding the subsurface smouldering event at the Bridgeton Landfill in Bridgeton, MO. Per the terms of the settlement, the Bridgeton Fund will support nonprofit (501c3) organizations working or located within a four-mile radius of the Bridgeton Landfill. Grants from the Fund are for initiatives that contribute to the betterment of the environment, health, and safety of the communities within that area. The Bridgeton Fund will sunset after four years.
Through the community needs assessment, the St. Louis Community Foundation recognized interest from grassroots and community-based organizations to propose small projects that will address health, safety, and environmental needs in the area surrounding the Bridgeton Landfill.
The St. Louis Community Foundation manages the grant-making for the Bridgeton Fund and undertook an information-gathering process to determine community priorities in the three focus areas of public safety, health, and the environment. This process has included one-on-one and small group meetings with stakeholders in the targeted community, focus groups, and community meetings. The needs assessment surfaced interest in some funding for small, community-based nonprofits in the four-mile radius of the Landfill, as well as larger initiatives.
Funding Information
This request for proposals is specific to projects under $5,000 that will address health, public safety, or the environment.
Purpose
Proposals must clearly identify which of the three areas – health, safety, or environment – the project will address and how the organization will achieve its goal. Examples of past projects include:
Irrigation for Bridge way Elementary School's Sensory Garden;
H.E.A.L.: STOP HEROIN's educational materials;
Loaves and Fishes' emergency shelter and food pantry;
Training equipment for the Dream Big Foundation soccer team;
The outdoor classroom at Garrett Elementary School;
Food and supplies for Simple church's backpack program.
Eligibility Criteria
Any nonprofit that is a 501(c)3 and meets the requirements outlined in this RFP may apply for funding from the Bridgeton Landfill Community Project Fund.
For these community projects, both the nonprofit and the proposed project must be located within the four-mile radius of the Bridgeton Landfill.
Application Process
The application for the community grants may be accessed on the St. Louis Community Foundation's online grant portal.
Once there, either create an account for your organization or, if you have already established an account, enter your account information and find "Bridgeton Fund – Community Grants" on the "Apply" page.
Applications are due by 5:00 pm on Friday, November 20, 2020. Technical assistance with the online application will not be available after 3:00 pm on November 20.
For more information, visit https://bit.ly/36saHDU