Deadline: 12-Oct-20
Bureau of International Narcotics and Law Enforcement Affairs (INL), The United States Department of State, is inviting applications from qualified non-U.S. based non-governmental (NGOs)/nonprofit organizations or Educational Institutions for a grant to implement a program entitled "Strengthening the Rule of Law in Ukraine by Providing Soft Skills Training for Prosecutors and Defense Attorneys."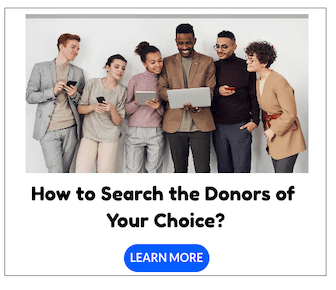 Program Goals
The project aims to:
Strengthen the Rule of Law in Ukraine and support the reform of the criminal justice sector
Support professional development of defense lawyers and prosecutors in order to create a new generation of legal professionals with high ethical standards and social responsibility, ready to serve their communities and support judicial reforms in Ukraine
Objective
Develop and support implementation of a soft skills training course for both defense lawyers and for prosecutors.
Funding Information
The anticipated total federal funding amount is not to exceed $700,000,00.
Award Ceiling: $700,000
Award Floor: $400,000
The period of performance is 1.5 years with an anticipated start date of November 2020.
Eligibility Criteria
Eligibility for this NOFO is limited to:
Applicants that qualify to receive U.S. grants (such as foreign not-for-profits/nongovernmental organizations (NGOs) or foreign based educational institutions, with the ability to develop and successfully implement a project in Ukraine and meet INL's reporting requirements. Organizations must also be able to demonstrate current (or pending) country registration in Ukraine, if required by the country of project implementation.
Applicants must have demonstrated experience implementing similar education or capacity building programs, preferably in Ukraine.
INL reserves the right to request additional  background information on organizations that do not have previous experience administering similar programs and/or federal grant awards.
Applicants must have the ability to produce course materials, deliver training, and conduct evaluations in Ukrainian, English and, where appropriate, Russian. The applicant's staff should be proficient in English in order to fulfill reporting requirements.
Applicants must have existing, or the capacity to develop, active partnerships with stakeholders in order to successfully carry out the proposed program.
Organizations may form a consortium and submit a combined proposal. However, one organization should be designated as the lead applicant and other members as sub-award partners.
Applicants must be able to respond to the NOFO and be able to mobilize in a short period.
Note: Public International Organizations (PIOs) and For-Profit Organizations are excluded from applying to this grant announcement.
For more information, visit https://www.grants.gov/web/grants/view-opportunity.html?oppId=328609