Deadline: 5-Dec-22
The Queensland Government is inviting applications for Business Basics Grants Program that provides specific support for the small business sector through the Big Plans for Small Business Strategy.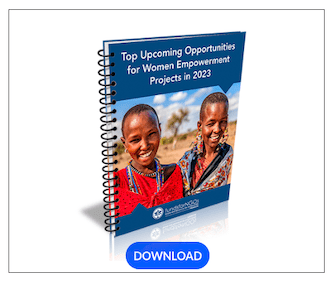 The Business Basics grants program (Program) provides support to businesses to increase core skills and adopt best practice.
Priorities
Applicants can apply for funding for grant funded activities in one of five priorities:

Training and coaching
Website build/upgrades
Professional business advice
Strategic marketing services
Business continuity and succession.
Funding Information
If successful, applicants will receive upfront fixed grant funding of $5,000 (excluding GST).
Outcomes
The expected outcomes of the grants program are to:

Increase confidence for business owners across core skills;
Boost turnover, profit, and employment; and
Improve business survivability and resilience.
Eligibility Criteria
To be eligible to apply for this grant, the business must (at the time of applying)

Have fewer than 20 employees (by headcount);
Be operating and have an active Australian Business Number (ABN)1 ;
Be registered for GST1 ;
Have a Queensland headquarters 1 ;
Have an expected turnover of $300,000 or less for the last financial year (2021-22);
Not have been approved for funding under an earlier round of Business Basics;
Have owners/directors that are not undischarged bankrupt1 ; and be solvent.
Ineligible
DESBT will not fund the following activities:

Activities bought using crypto-currencies, barter, or services in-kind
General business operating costs (e.g., bookkeeping/accounting, tax returns)
Real estate/property, hire, lease, or rental fees
Goods, services, or fees from related parties
Franchise fees
Purchase of stock
GST, registration, and fees
Maintenance of existing digital technologies
Salaries
Fleet vehicles
Computer hardware (e.g., computer servers, PCs, tabletsiPad, mobile phones)
Other hardware / devices / equipment (e.g., televisions, EFTPOS, card and chip readers)
Activities bought via direct selling (e.g., by party plan or network marketing)
Delivery, credit card and transaction fees
Memberships and joining fees
Website hosting
Implementation of marketing tactics such as advertising, direct marketing or campaign delivery (e.g. Google AdWords, Facebook advertising or similar expenses).
For more information, visit https://www.business.qld.gov.au/starting-business/advice-support/grants/business-basics-grant