Deadline: 13 October 2017
Do you have an innovative idea that supports responses to natural disasters or humanitarian emergencies? If yes then apply for GSMA Disaster Response Innovation Fund!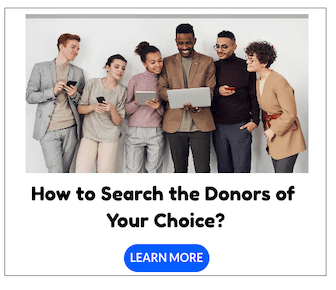 The GSMA Disaster Response Innovation Fund can provide funding to help applicants to test or scale it. GSMA is looking for ideas that use mobile technology to assist and empower individuals or communities affected by humanitarian emergencies, or to strengthen prevention, preparedness and response in disaster contexts.
The GSMA Disaster Response Innovation Fund ("the Fund") aims to promote innovation in the use of mobile telecommunications to assist and/or protect individuals and communities affected by disaster/crises.
Objectives
The Fund's objectives are to support two types of projects:
Market Validation—Support the scale up or replication of an existing project, product or service, delivered through collaboration between mobile network operators (MNOs), non-governmental organizations (NGOs), humanitarian agencies, private sector partners and/or national emergency/ environmental bodies, which has previously delivered innovative, impactful mobile-based solutions for disaster/crises affected populations;
Seed Project—Trial new products or services, where applicant organizations—MNOs, NGOs, humanitarian agencies, private sector partners, and/or national emergency/environmental bodies—have established mutual interest in the proposed activity and intend to work together to test new business models that have the potential to demonstrate innovative, impactful mobile-based solutions for disaster/crises affected populations.
Focus Areas
The Fund is open to applications for innovative solutions that leverage mobile technologies to "save lives, alleviate suffering and maintain human dignity during and after man-made crises and disasters caused by natural hazards, as well as to prevent and strengthen preparedness for when such situations occur."
The Fund is particularly interested in innovations that improve the interface between those affected by disaster/crises and those providing assistance, be they humanitarian agencies, NGOs, governments or other private organisations. This could include a range of mobile platforms and applications, and specific technology areas.
Funding Information
The Fund will provide:

Market Validation grants of £150,000–£300,000; and
Seed Project grants of £100,000–£200,000.

Project duration for both Market Validation and Seed Project grants must be between 12 and 18 months.
Geography
The Fund is open to global or national organizations and companies whose projects are implemented in the following regions:
Sub-Saharan Africa
Asia Pacific
Middle East and North Africa
Latin America
Eligibility Criteria
In order to be eligible for Market Validation or Seed Project grants, the primary applicant (i.e. the organisation that will sign the Grant Agreement with the GSMA) must be a MNO, NGO, humanitarian agency or a private company.
Other key eligibility criteria:

Be aligned with the current round's focus area.
Be in satisfactory financial health and have adequate financial systems to report regularly to the Fund and, if required, undergo an external audit.
Have adequate internal human resource capability to implement the proposed project within the proposed timeframe.
Have a track record of working in humanitarian and/or disaster preparedness and response contexts as well as familiarity with a particularly technology or programme areas.
Be compliant with fundamental human rights, the UK Modern Slavery Act and Gender Equality Act, Child Protection Policies (here) and international labour standards.
Adhere to the Principles for Digital Development and, where relevant, key humanitarian principles.
Applicants must have already successfully launched a product or service that has active users/beneficiaries in at least one market, in collaboration with another stakeholder (MNOs, NGOs, humanitarian agencies, private sector partners, and/or national emergency/environmental bodies). Applicants must show proof of concept and provide comprehensive details of prior piloting and progress to date.
Applicants must provide evidence of an established collaboration (signed memorandum of understanding between all parties).
Applicants must provide a signed letter of intent (on company letterhead) from the listed partner organisation(s) that prove their interest in working together on the proposed project.
How to Apply
Applicants can apply via given website.
Eligible Countries
For more information, please visit Disaster Response Innovation Fund.