Deadline: 31-Jan-22
The Ministry of Foreign Affairs is pleased to announce a call for grant proposals for the 'Driving nutrition Impact through implementing national policies' (DIETS programme) to strengthen existing national nutrition-related policies.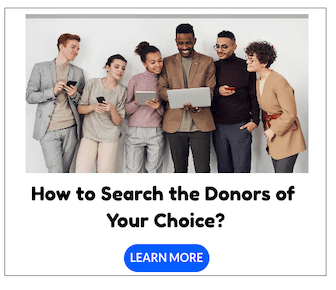 The activities should tackle problems relating to livelihood and behaviour among, in particular, children and women of reproductive age in households struggling with malnutrition so as to achieve, on a large scale, a significant increase in these children's and women's access to and consumption of healthy, affordable diets, and greater resilience to price and climate shocks.
Objectives
The main problems related to this general objective, on which activities must explicitly focus in order to be eligible for the DIETS programme grant are the following:
National policies that should in principle help improve the livelihoods situation and nutritional behaviour of the target group are often not effective enough, especially at household level, in improving the nutritional status of, in particular, children and women of reproductive age in households struggling with malnutrition.
Public-private partnerships between government bodies and private service providers are often far from effective or efficient in implementing nutrition-related national policies. As a result, efforts in the areas of social protection, WASH, education, healthcare, the environment and energy have too little impact on improving access to and consumption of healthy diets, particularly by children and by women of reproductive age.
The target group's current livelihood and food environment make it difficult for them to consume healthy diets year-round. A balanced diet is often insufficiently available and affordable locally. Moreover, women in particular tend to lack sufficient resources and/or knowledge to grow and process nutritious crops, and for various reasons a sufficiently varied diet is not always available to individual household members.
Members of households struggling with malnutrition are often unaware of what a healthy diet consists of, and their dietary habits tend to be heavily influenced by cultural norms and taboos. Inequality in terms of knowledge, access and decision-making authority (which especially affects women and girls) is common.
Funding Information
The Minister will provide €60,000,000 in grant funding under the DIETS programme for a period of no more than five years. These resources count as ODA. For efficiency reasons, only one consortium (through its lead party) will be awarded a grant on the basis of this grant policy framework.
The implementation of the proposed activities will start no sooner than the date of the grant award and no later than 30 June 2022. The activities will end no later than 31 December 2026.
Eligible Countries
Eligibility Criteria
Dutch and non-Dutch organisations with legal personality (including NGOs, knowledge institutions and companies) and a solid track record in results-based advocacy and in strengthening nutrition related national policies in sub-Saharan Africa.
Only consortia, through a lead party that submits the application on the consortium's behalf, can apply for the DIETS programme grant. A consortium is a framework for cooperation between two or more organisations, that have concluded a partnership agreement with a view to implementing the activities for which a grant is requested. All parties in the consortium actively contribute to the project's final objectives and deliver demonstrable added value, both individually and collectively, with regard to the selected themes or geographical coverage, for instance. If the application is approved, the lead party is the grant recipient and, as such, bears full responsibility towards the Minister for implementation of the proposed activities and compliance with the obligations in respect of the grant.
An organisation may submit only one DIETS programme grant application as a lead party. Whether or not an organisation submits an application as lead party of a consortium, it may be a co-applicant in up to two other applications submitted on behalf of other consortia by other organisations acting as lead party. If an organisation submits more than one application as a lead party, only the first application submitted will be considered. Any applications subsequently received will be rejected. The same rule will apply to a situation in which an organisation is a co-applicant for more than two applications submitted by other lead parties on behalf of a consortium.
Local and other governments, intergovernmental organisations and organisations in which a public authority is the sole shareholder are not eligible for a grant, and therefore cannot be an applicant, lead party or co-applicant.
For more information, visit https://www.government.nl/documents/publications/2021/10/18/subsidy-diets-programme