Deadline: 14-Feb-23
The European Commission has launched the Jean Monnet Networks in other fields of Education and Training under the Erasmus+ Programme.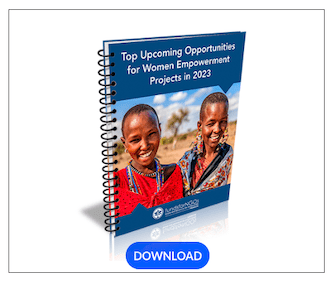 Erasmus+ is the EU Programme in the fields of education, training, youth and sport for the period 2021-2027. Education, training, youth and sport are key areas that support citizens in their personal and professional development. High quality, inclusive education and training, as well as informal and non-formal learning, ultimately equip young people and participants of all ages with the qualifications and skills needed for their meaningful participation in democratic society, intercultural understanding and successful transition in the labour market. Building on the success of the programme in the period 2014-2020, Erasmus+ strengthens its efforts to increase the opportunities offered to more participants and to a wider range of organisations, focusing on its qualitative impact and contributing to more inclusive and cohesive, greener and digitally fit societies.
Scope
Networks of schools and Vocational education and training institutions (VETs), ISCED 1 – 4, and/or higher education Institutions providing Teacher Training /Education should serve the purpose of giving an international aspect to the new Jean Monnet strand and allow exchange of good practices as well as experiencing co-teaching within a group of countries. The activities will facilitate a common understanding on learning methodologies about European Union matters among practitioners working in different contexts, facing different challenges and constraints due the national legislations and the structure of the curricula.
Objectives
Jean Monnet Teacher Training aims to support schools and VET providers in planning, organising and delivering EU content in their curricular and extra-curricular activities. The main objectives are to:
Allow schools and VET providers (ISCED 1- 4) to build knowledge about the EU among their teaching staff;
Offer structured training proposals on EU subjects for schools and VET providers, provide content and methodologies for teacher teaching at various levels, from different backgrounds and experience;
Deliver specific individual or group training courses (modular, residential, blended or online) for teachers interested in the EU and willing to integrate EU subjects in their daily work;
Foster the confidence of teachers in integrating an EU angle in their daily work.
Funding Information
Maximum EU contribution per project is EUR 3,000,00.
Eligibility Criteria
The applicants must be:
Higher Education Institution providing initial and/or in service training to teachers of schools and/or VET institutions (ISCED 1 – 4) and holding a valid ECHE; or
Teacher Training / Education Institution / Agency providing initial and/or in service training to teachers of schools and/or VET institutions (ISCED 1 – 4).
Applicants must be established in an EU Member State or third country associated to the Programme.
Projects should normally last 36 months (extensions are possible, if duly justified and through an amendment).
For more information, visit EC.