Deadline: 31-Dec-22
The Connect Fund is really excited to launch the Peer Networks to Support Market Building to improve the social investment (SI) market in England by supporting and strengthening the infrastructure, so it can better meet the needs of charities and social enterprises.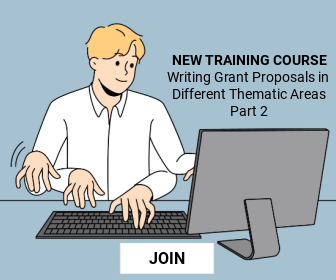 By infrastructure, they mean social investment market intermediaries and support organisations, as well as the shared processes, tools, networks and partnerships that enable best practice.
The Connect Fund is managed by the Barrow Cadbury Trust on behalf of Access – The Foundation for Social Investment. The Connect Fund was established as the social investment infrastructure fund.
What will they fund?
The Connect Fund will provide grants to 4/5 existing regional infrastructure organisations offering effective peer-to-peer learning initiatives to social enterprises on their journey towards and through social investment. The networks will facilitate the exchange of knowledge and support in a sustainable and mutually valuable way and provide an opportunity for honest and open conversations about challenges in the market.
Key Considerations
Networks should support charities and social enterprises regionally or nationally across England to explore enterprise development, trading and social investment and navigate the complexities of the market.
The solutions should allow and enable different sector organisations to learn together, from each other; linking organisations that are trying to achieve the same outcomes through different means; not necessarily working in the same sector.
The approach should not duplicate existing support, networks or programmes but look to work in partnership; collaborating and sign-posting as appropriate.
They should reach and be actively engaging organisations led by social entrepreneurs from communities that have been under-represented in the social investment space to date.
The solutions should endeavour to continue operating after the initial Connect Fund grant in a financially sustainable way.
Expected Outcomes
They expect all projects that we fund under this strand to achieve one or more of the following outcomes:

Action taken to address (or a better understanding of) the barriers faced by organisations led by under-served groups in accessing social investment.
Investment flows particularly to organisations led by under-represented groups
Funders and investors more responsive to needs in the VCSE sector.
Collaboration between VCSE infrastructure and social investment intermediaries, connecting the infrastructure to the market.
Eligibility Criteria
All Connect Fund applicants must meet all the following criteria:

Your organisation must be based in England.
Your organisation must be an existing social investor or fund manager. Funding cannot be used to establish new social investors.
Your organisation must be incorporated and registered as a charity, social enterprise or have social purpose clearly incorporated into your articles of association with an appropriate asset lock and/or mission lock.
For more information, visit https://www.connectfund.org.uk/peer-networks-funding-guidelines/