Deadline: 15-Feb-22
The European Commission (EC) has launched the 'Effective Systems for Authenticity and Traceability in Food System' Grant Program.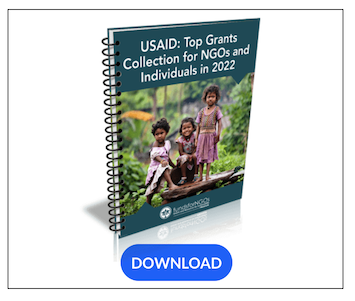 Scope
To contribute to the goals of the farm to fork strategy, the EU will scale up its fight against food fraud to create a level playing field for operators and strengthen the powers of control and enforcement authorities. The new EU Official Controls Regulation includes key provisions in relation to food fraud. Recently, the issue of food fraud has been thrust into the spotlight and is of increasing concern to society and to the food industry. It can have very different impacts on consumers, ranging from direct health threats (e.g. consumption of toxic adulterants and contaminants) to violation of consumer rights (e.g. mislabeling).
With the complexity of the global market and the addition of e-commerce, the safety risks of food fraud are likely to increase. Therefore, there is a constant need for sensitive and accurate authentication methods and innovative traceability methods to prevent food fraud and help the industry and official control authorities. Maintaining the integrity of European foods is vital to protect both consumers and the legitimate producers, industry and retail, and foster consumer confidence in the authenticity of all food products.
Areas
Successful proposals are expected to address both areas (area A and area B):
Area A:

Take stock and determine the current state-of-the-art, identify gaps, and suggest short-, medium- and long-term strategies for closing gaps in research addressing various aspects of fraud such as societal and economic drivers, fraud opportunities, mitigation and prevention measures.
Quantify the economic dimension of the food fraud problem and understand the behaviour of food criminals perpetrating food fraud.
Carry out translational research on fraud detection methods to provide the required evidence base for harmonisation and standardisation of methods and harmonisation of strategies for regulatory use.
Develop and validate rapid food fraud detection tools and real-time in-situ/on-line analytical methods for testing authenticity and quality.

Develop and implement new food fraud detection models (based on data, by applying artificial intelligence techniques) and tracing methods through the use of new and emerging technologies, such as blockchain and smart labeling tools.

Build common platfor

ms and tools for sharing information among stakeholders.

Area B:

Suppo

rt the development of an early warning system (EWS) for detection and possible further prevention of fraudulent practices and an efficient use of artificial intelligence, taking into consideration the data protection rules in place.

Evaluate the utility of different food-authenticity-related databases existing in Member States and the EU institutions, and create a central database / data portal for further use of these data by authorized users to improve fraud detection and enforcement actions by the competent authorities.

Develop tools that increase consumers' confidence in the authenticity and quality of the food supply, in line with the relevant legal frameworks.

Investigate

food

chain stakeholders' attitudes towards adulterated food to understand better their motivation to commit fraud and trade-in inferior quality goods.
Funding Information
The check will normally be done for the coordinator if the requested grant amount is equal to or greater than EUR 500,000, except for: 
public bodies (

entities established as a public body under national law, including local, regional or national authorities) or international organizations;

and 

cases where the

individual requested grant amount is not more than EUR 60,000 (low value grant).
Expected Outcomes
Project results are expected to contribute to all of the following outcomes:
A robust kn

owledge base of the underlying reasons for / drivers of food fraud (eg economic and social) and the extent of food fraud.

Innovative strategies and solutions (tools and devices) to prevent fraudulent practices by improving traceability and safeguarding authenticity, and fostering solutions for fraud prevention.

Improved assistance to control bodies and authorities in fraud prevention.

Improved transparency through digital solutions (such as IoT, artificial intelligence, blockchain and distributed ledger technologies) that meet consumer demand for food transparency, with a focus on demonstrating authenticity of food as a way to reduce food fraud and boost consumer confidence in food origin and quality.

Contribution to further development of policies for food authentication and traceability and for fighting food fraud / food crime.

Support official control b

y providing guidance on detection and mitigation of fraudulent practices.
Eligibility Criteria
To be eligible for funding, applicants must be established in one of the eligible countries, ie:
the Member

States of the European Union, including their outermost regions;

the Overseas Countries and Territories (OCTs) linked to the Member States;

eligible non-EU countries:

countrie

s associated to Horizon Europe

low- and middle

-income countries.
For more information, visit https://bit.ly/316pe9r