Deadline: 06-Nov-20
City of Casey's Arts Development Funding is now welcoming for its Art's Development Program to support community arts organizations as they rebuild following these disruptions and challenges. Through this funding opportunity, arts organizations may resume operations, establish viable programs, motivate volunteers and re-engage the community following the disruptions caused by COVID-19.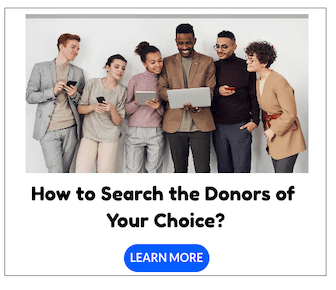 Purpose of this grant
Council's Arts Development Funding supports arts organizations in their provision of a broad range of arts opportunities and activities that significantly benefit Casey residents.
Through Arts Development Funding Council aims to:
Support the operation of arts organizations in the planning, development and provision of a range of arts opportunities in Casey.
Support the delivery of accessible arts initiatives which benefit the health and wellbeing of Casey residents. These initiatives will create opportunities for creativity, stimulation and enrichment.
Encourage an active, diverse and vibrant arts culture within Casey. This culture will engage the community, encourage participation, promote cultural appreciation and bring people together.
Support the strategic objectives of the City of Casey Council Plan 2017-2021 and Arts and Cultural Development Strategy 2018-2022.
What they can fund?
Arts Development Funding supports organizations in the delivery of arts opportunities and activities through a wide range of art forms such as:
Performing Arts – dance, music, opera, theatre, singing, magic, comedy, puppetry, circus, drama
Visual Arts – drawing, painting, sculpture, ceramics, textiles, photography
Literary Arts – writing, poetry
Digital Arts – video, filmmaking, animation and gamification
Who can apply?
 This funding is for arts organizations both within Casey and from outside the municipality that want to deliver arts opportunities in Casey, for Casey residents.
Eligibility Criteria
To be eligible for Arts Development Funding, organizations must:
have the provision of arts activities as a primary focus. This funding is specifically for arts organizations, not for community organizations that may run some arts activities.
provide (or intend to provide) arts activities within Casey boundaries for the benefit of the Casey community.
be open and accessible to residents of Casey.
be a not-for-profit or charitable organization.
be a legally constituted entity (e.g. a co-operative, incorporated Association, Company or Trust).
hold current public liability and professional indemnity insurance to cover any staff, volunteers, members and the general public, as appropriate (minimum $10,000,000).
be financially viable.
have a Committee or Board of Management that accepts responsibility for the administration of the funding and acquittal.
How successful grants are decided?
Your application will be assessed on how well it meets one or more of the following criteria.
Criteria 1 – Benefit to the Casey community;
Criteria 2 – Benefit to the organization;
Criteria 3 – Benefit to the Arts in Casey;
Criteria 4 – Capacity of the organization to operate effectively, deliver the activities and manage the funding.
For more information, visit https://www.casey.vic.gov.au/arts-development-funding