Deadline: 16-Dec-21
The Williamsburg Community Foundation is pleased to announce the Community Endowment Grants Program.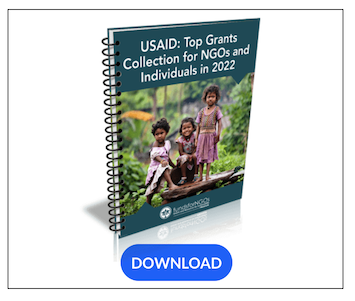 The Grant Program support for a diverse range of philanthropic purposes including the arts, civic affairs, community development, conservation, cultural activities, education, historic preservation, social services and other fields that benefit citizens in its service area, which encompasses Williamsburg, James City County and York County.
Funding Information
Grants up to $ 5,000
The Foundation will not make grants for:
unspec

ified use of funds.

retroactive funding for any project expenses incurred before the Foundation's decision date

multi-year grants or commitments

religious purposes (but may be made to religious organizations for projects with a broad-based, inclusive community benefit)

political or partisan purposes

individuals

a program or

activity that engages in discrimination that would otherwise be prohibited by law.
Eligibility Criteria
The F

oundation will make grants to organizations within its service area:

that are q

ualified as tax-exempt under Section 501 (c) (3) and 509 (a) (1), (a) (2), or (a) (3);

by the Internal Revenue Service and to private operating foundations,

government entities for public purposes *

or under this ce

rtain circumstances religious organizations.

* Please note that WCF will not make grants to educational institutions, except in exceptional cases where specific funds (Altshuler Fund, Occasion for the Arts Fund) support programs that are not otherwise funded by local, state or federal government funds.

If the IRS does not currently recognize the applicant organization as a qualified tax-exempt organization, then the applicant must use a fiscal agent.

The fiscal agent must be recognized as a publicly supported, charitable organization.

If a grant is approved, payment will be made to the organization through its fiscal agent.

The fiscal agent will be responsible for all required reports.

Applicants must submit all required documentation including: application form, budget form, annual agency budget and a copy of its IRS Determination Letter.

Incomplete grant applications will not be considered.

The Foundation will not generally make a grant two years in a row to an organization for the same project.

All grant recipien

ts must provide a report on the use of the grant within one year using the Foundation's online Final Report form.

Reports should detail how dollars were expended and what the project achieved.

Agencies that have not filed a report for a previous grant within one year are not eligible to submit a new application, unless an extension has been requested and approved.
For more information, visit https://williamsburgcommunityfoundation.org/apply-for-a-grant-2-2/