Deadline: 11-Jan-22
The Public Safety Canada is working to build a safe and resilient Canada through the Community Resilience Fund (CRF) to enhance and/or support countering radicalization to violence (CRV) research and programming across Canada.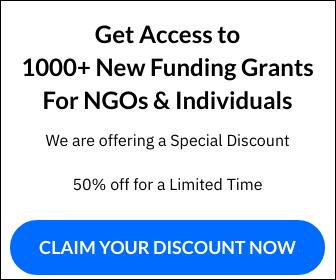 Led by the Canada Centre, the Community Resilience Fund (CRF) is a key tool for supporting partnerships and innovation in countering radicalization to violence in Canada.
Objectives
The objective of the CRF is to enhance cooperation and innovation in CRV research and programming by:
Enhancing research capacity to support a CRV Centre of Excellence for policy development, programming and engagement activities;
Supporting evidence-based models and promising practices which address known risk and protective factors to prevent radicalization to violence;
Building capacity to address radicalization to violence through expert knowledge, enhance cooperation and knowledge transfer to key stakeholders; and
Empowering local communities to take steps to prevent all forms of radicalization to violence.
Priorities
Locating harm, vulnerabilities and needs
Professionalizing the practice
Expanding capacity for impact
Funding Information
The maximum amount of financial assistance payable to each recipient will be limited by the vote appropriated for this purpose, and shall not exceed $10,000,000 per agreement. In addition, the maximum yearly amount (yearly = 12 month period) shall not exceed $3,500,000 per recipient, per year.
Funding agreements may be in the form of multiyear funding. Sixty (60) months is the maximum period for which a grant will be approved.
Project assistance is provided only at the minimum level to further the attainment of the program objectives and expected results.
Project Types
Projects proposals must fall under one of the following project types to be eligible for this call for applications: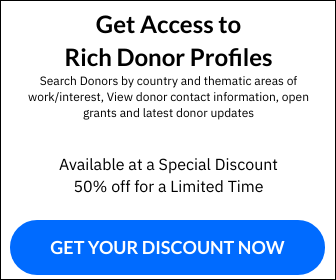 New Programming Projects with Evaluation Component:

Max. Funding per Project: $650,000 / year
Maximum Funding Period: 60 months
Stacking Requirements: Minimum 5% cost share from non-governmental sources

Conferences/Workshops/Seminars:

Max. Funding per Project: $150,000
Maximum Funding Period: 18 months
Stacking Requirements: Minimum 5% cost share from non-governmental sources

Research Projects:

Max. Funding per Project: $650,000 / year
Maximum Funding Period: 60 months
Stacking Requirements: Minimum 5% cost share from non-governmental sources

 Youth-Led Projects:

Max. Funding per Project: $75,000 / Year
Maximum Funding Period: 1 year
Stacking Requirements: None
Activities
Research;
Programming;
Evaluation components; and
Networking, including network and coalition building (e.g., conferences, workshops and seminars)
Eligible Expenses
Eligible Expenses include:
Salaries and wages for permanent or temporary professional, clerical, technical and administrative services, including mandatory employment-related costs;
Rent, normal utilities such as electricity, heat, water and telephone, maintenance of offices and other buildings, insurance and taxes, conference room and meeting room rentals, where these expenses are directly related to the project and are not core or ongoing expenses;
Office equipment and minor capital acquisitions net of disposal (less than $5,000 per acquisition);
Program supplies and materials (less than $5,000 per acquisition);
Honoraria, defined as time-limited remuneration for a volunteer service or participation in project delivery that is consistent with, and essential to the attainment of, the project`s objectives. This can include but is not limited to, volunteer services and guest speakers; but cannot be provided for individuals whose participation in a project is already being compensated (e.g., by their employer) or is being accrued as part of an in-kind contribution;
Computer services, library expenses, research costs and collection and analysis of statistics;
Public awareness and educational activities consistent with the project`s objectives;
Translation and simultaneous interpretation activities;
Audit and evaluation expenses;
Training (including conferences) and costs related to project development (e.g., consultations, professional development, data collection, meetings, and site visits);
Reasonable travel and living expenses related to the delivery of the project, including transportation rental fees, in accordance with Treasury Board guidelines;
Administrative expenses should be clearly defined and should not exceed 15% of the total funding agreement;
Meals and/or refreshments for participants in activities and workshops directly related to the project, which are deemed reasonable through the detailed budget review and not to exceed the maximum National Joint Council guidelines; and
Culturally appropriate expenditures including gifts (for a maximum of $100), community feasts, ceremonies and ceremonial meals, gatherings, and circles in accordance with National Joint Council guidelines.
Eligibility Criteria
Financial Assistance may be provided to the following classes of Recipients only if they have the legal capacity to enter into an agreement:
National, provincial, territorial, municipal, Indigenous, youth-led, community or professional organizations, societies and associations which have voluntarily associated themselves for a not-for-profit purpose, and which have the mandate to represent their membership or community;
Not-for-profit organizations including non-governmental organizations, non-profit corporations, community groups, umbrella organizations, and regulatory bodies and apprenticeship authorities, as well as associations serving the private sector;
A provincial or local police service, including an indigenous police service, and/or its governing authority (also known as a board or police commission);
Provincial, territorial, municipal, regional, and indigenous governments and their agencies;
Universities and educational institutions;
Individual researchers, acting in their personal capacity;
Research institutions, domestic or international, with an established record in relevant field(s), pursuing a domestic focus;
International non-governmental organizations, including bodies associated/affiliated with organizations of which Canada is a member, which have their purpose supporting domestic public safety as a priority; and
For-profit institutions with a record of developing and delivering programming, and performing research or related activities relevant to the goals of the Canada Centre. These for-profit institutions may be eligible provided that the nature and the intent of the activity is non-commercial.
Federal institutions, including any department, branch, office, board, agency, commission, corporations, or other entity which received an annual appropriation from Parliament, are not eligible for funding under the Community Resilience Fund.
For more information, visit https://www.publicsafety.gc.ca/cnt/bt/cc/fnd-en.aspx