Deadline: 30-Jun-24
The New South Wales (NSW) Government has announced Community Small Grants And Education Scholarships for community groups, networks or associations, and individuals in building knowledge, skills, and participation in land management practices.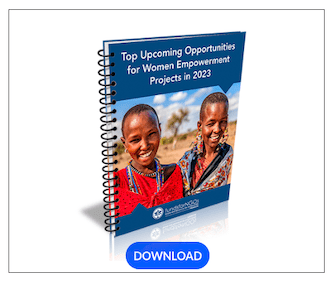 They encourage Landcare groups, schools, industry associations, farmer networks, pest animal networks, aboriginal organizations, or other Natural Resource Management or agricultural community organizations to apply.
The Community Small Grants program aims to achieve:

increased skills and knowledge of participants to assist with local networking, educational activities, and land management and restoration events: and
increased community participation within local networks, educational activities, and land management and restoration events.

The Education Scholarships program aims to achieve:

To provide opportunities for individuals aged 18 and over to build skills and knowledge in land management practices through informal or formal training opportunities, in particular individuals who are Aboriginal or Torres Strait Islanders, individuals who are developing Agricultural careers or involved in Industry groups or agricultural networks, or are active Landcare Network/Group members.
Training can include but is not limited to, conferences, formal training such as TAFE short courses, and other informal training or networking or mentoring opportunities. Scholarships can be considered for more than one individual (such as a small group) within one application.
Funding Information
Maximum $2000 per project (Community Grants)
Maximum $1000 per scholarship (Education Scholarships)
There will be approximately $30,000 per financial year available for this program, with nominal allocations to the Upper Hunter, Lower Hunter, and MidCoast Districts to ensure fair access across the Hunter LLS region.
Eligibility Criteria
General

Maximum of 1 application per group per financial year
Maximum of 2 applications per individual for scholarships over the 3 years
All applications should determine budgets based on quotes/actual costs. All projects should retain all receipts for project activities, as projects may be audited on completion.
All recipients must use Hunter LLS evaluation forms (for projects and scholarships, and submit evaluation results to Hunter LLS) within 2 weeks of the end of contract date/project completion with Final Reports.
Applicants/groups must be residing in or registered in the Hunter Local Land Services region
All Projects must be completed within the agreed contract date, or on or before the 30th May of the financial year the grant was offered.

Community Small Grants

All Community Group Projects must submit a
Final Report within 2 weeks of the contract end date, which will include details of the event and number of participants/people engaged, an overview of skills/knowledge and learnings,
Submit all Evaluation Forms completed at the event(LLS Evaluation Forms will be provided)
And, at least 2 photos from the event/activity that can be used by Hunter LLS for promotional purposes.
The group/organization must have been in operation for at least 6months
Your organization/ community group must either be incorporated OR auspiced by an organization that is incorporated or has an ABN.
Unincorporated groups can access financial assistance; however, a tax invoice from a supplier (e.g. caterer, guest speaker) must be issued for payment directly to Hunter LLS.
Your project must aim to build community participation and knowledge and skills with community organizations or local communities
Your project can seek funding of up to $2000 for Community engagement and participation. Projects and or knowledge and skills building, field-based events such as field days, workshops, or demonstration days are eligible.

Education Scholarships

Expenses for individual scholarships may be paid directly to the accommodation or training provider on behalf of the individual. (as per the agreed amount), or as agreed, please note this in your application.
Individuals must report on the outcomes of their scholarship activity on completion (any time within the 3 year Grants program) and demonstrate they completed their course/attended the event.
Individuals seeking scholarships must be able to demonstrate their involvement in a land management based network, community group, association, organization, or club for eligibility (such as Landcare, LALC/ traditional owner group, school, or not for profit group)
Individual scholarships can apply to registration/course fees, direct travel, and accommodation cost up to $1000 only (no catering, meals, or other related expenses).
For more information, visit NSW Government.
For more information, visit https://www.lls.nsw.gov.au/our-regions/hunter/grants-funding-scholarships/small-community-grants-and-education-scholarships-2018-2021