Deadline: 19-Dec-21
Energising Development (EnDev) Rwanda supports sustainable access to modern energy, invites interested companies and cooperatives to start applying for support from the Cooking Energy Business Growth Fund (CEBGF) for Rwanda.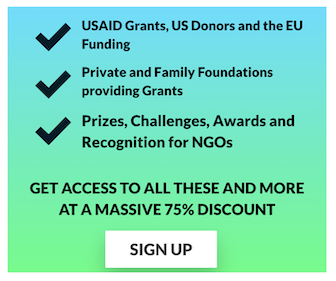 The fund aims to strengthen promising and ambitious businesses in the cooking energy sector.
The goal of the fund is to identify and support up to ten companies and cooperatives with good ideas that will reduce consumption of firewood and thereby protect the environment and enable Rwandans to save money and preserve their health. Under this initiative, successful businesses will receive an investment grant to support the implementation of one or more clearly defined business goals.
In addition to grant investment, the CEBGF will also include capacity development support from Inkomoko, a leading business consulting firm in Rwanda, through an accelerator programme covering training, business assessment, investment readiness, and pitch preparation.
The fund is designed to be flexible enough to support businesses with products and ideas that are scalable or innovative across the cooking sector value chain. The categories of the fund are not restrictive but can include applied research or product testing, production techniques, marketing, innovative consumer finance models, and distribution approaches.
EnDev's work builds on the government's efforts through capacity development, technical and financial support initiatives within the energy sector.
EnDev's component "Reducing Climate Impact of Cooking in Rwanda through Improved Cooking Systems" (ReCIC) is implemented by GIZ (German Development Cooperation) and SNV Netherlands Development Organisation and funded by the European Union and Germany's Federal Ministry for Economic Cooperation and Development.
Eligibility criteria
Idea or business must reduce the consumption of firewood or switch to other types of cooking energy (except LPG)
The business must be registered with RDB or RCA (attach certificate)
The total investment required to implement the idea or solution should not be above 50 million Rwandan francs
The business must be seeking funding for 10% to 80% of the total cost of implementing the business idea or solution
The business must have been in operation for at least 6 months
Evaluation Criteria
Applications will be evaluated based on the following:
Expected benefits of the proposed activity or idea
Economic viability and sustainability of the proposed activity or idea;
Viability, robustness and institutional strengths of the business (e.g. team composition, assets, own financial contribution, prior recognition);
The proposal accelerates sustainable market development for improved/clean cooking solutions in Rwanda, avoiding market distortion or unfair competition (e.g., third-party funded free distribution)
Selection Criteria
Selected or winning companies and cooperatives will receive grant funding both cash prizes and in-kind support for their business idea with total cost up to 50 million Rwf and CEBGF shall support 10% to 80% of the total cost of implementing the business idea.
The selection process will include

screening candidates based on the eligibility criteria,
evaluation and ranking of the eligible candidates based on the evaluation criteria,
short listing of candidates,
due diligence in the field,
pitching competition and
final listing of the winners with a clear identification of CEBGF support (cash and in-kind support) based on the business plans.
For more information, visit https://endev.info/calls/call-for-applications-cooking-energy-business-growth-fund-cebgf-in-rwanda/