Deadline: 8-Jul-22
The Community Development Monaghan County Council has announced Disability Participation and Awareness Grant Scheme that aims to provide funding that will enable community groups in Monaghan to remove barriers and improve the accessibility to everyday life and community activities for people with disabilities.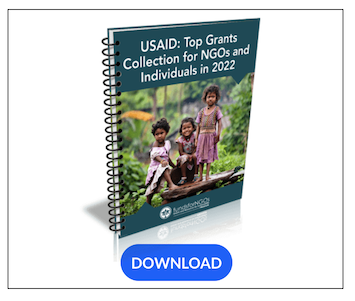 The purpose of the fund is to provide funding to support the participation of people with disabilities in local activities, to help remove barriers to community involvement and to support the promotion and implementation of the United Nations Convention on the Rights of Persons with Disabilities (UNCRPD) in communities.
This funding scheme, through the provision of small-scale financial grants, will support the invaluable work of local community and voluntary groups in County Monaghan who include people with disabilities in their activities on a regular basis.
Funding Information
The maximum grant available to each applicant is €5,000.
A total fund of €50,000 will be made available under the Disability Participation and Awareness Grant Scheme 2022.
Eligibility Criteria
Applications are welcome from formally constituted community/voluntary groups and organisations who work with and/or cater for the needs of people with disabilities in County Monaghan.
Selection Criteria
All applications eligible under the criteria will be individually assessed against the guidelines of the scheme.
Priority will be given to applicants who demonstrate the greatest benefit.
Final decisions on all applications will be made by Monaghan County Council
Match funding is not a requirement of the scheme.
A minimum scoring of 50% of the marks available must be achieved in each category in order to qualify.
Monaghan County Council will conduct evaluations of applications submitted based on:

Quality
Capacity
Value for Money
For more information, visit https://monaghan.ie/communitydevelopment/2022/06/20/monaghan-county-council-disability-participation-and-awareness-grant-scheme-2022/?fbclid=IwAR02Hfn1cUDk6QGcYhbsP75QdwPPvL7UD24SzjYl7wZEotbMc448t0Poofk