Deadline: 9-Mar-23
The European Commission (EC) is inviting Proposals to support the implementation of an EU Manifesto for STE(A)M education and research and innovation career paths to tackle gender inequalities in the European Research Area (ERA).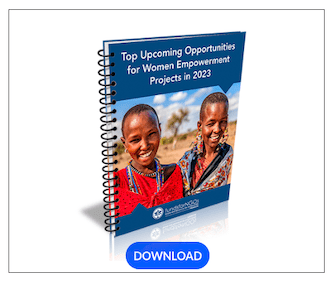 Objectives
To address these requirements, Destination 3 of part 11 of the Horizon Europe work programme will support efforts to reform and enhance the European R&I system. Destination 3 is built around four strands corresponding to the four objectives set out in the ERA Communication:
Prioritising investments and reforms in research and innovation;
Improving access to excellence, progressing towards excellence across the whole EU and striving for stronger research and innovation systems;
Translating R&I results into the economy to meet the digital and green transition objectives, and boost the resilience and competitiveness of our economies and societies;
Deepening the ERA, to further progress the free circulation of knowledge and to ensure an upgraded, efficient and effective R&I system.
The principle of excellence, meaning that the best researchers with the best ideas that offer the best solutions to the societal challenges obtain funding, remains the cornerstone for all investments under the ERA.
Scope
Persisting gender gaps, particularly in STEM fields, are hindering the potential of the European Research Area (ERA) to meet pressing challenges like the green and digital transitions. According to She Figures 2021, women outnumber men at Bachelor and Master levels overall, but are still underrepresented as doctoral graduates in STEM fields, including physical sciences (38%), ICT (20.8%), engineering (27%), and mathematics (32.5%). In order to increase the uptake in scientific careers, feed the talent pipeline, and counteract women's underrepresentation, a STEAM approach, featuring creative thinking, applied arts (the "A" in STEAM), and the teaching of science in political, environmental, socio-economic and cultural contexts, can prove particularly useful. By highlighting the social impact and market relevance of research and innovation, the STEAM approach would also strengthen the appeal of scientific careers.
In line with the European Strategy for Universities and the Digital Education Action Plan 2021-2027, this action aims to support the cooperation between STEM-oriented businesses, secondary and higher education institutions, research organisations, as well as informal science education establishments, NGOs, and civil society organisations, committed to fostering gender-inclusive career paths in the STEM fields through a STEAM approach.
More specifically, the action should ensure the implementation of a European Manifesto for STEAM education and career paths to tackle gender inequalities among relevant R&I actors, through the adoption of common principles and actions on gender-inclusive STEAM education, research and innovation. Particular attention should also be paid to addressing bottleneck moments and structural barriers in young researchers' careers. The implementation of this manifesto should build on the STE(A)M roadmap(s) for science education, developed by projects under the call topic HORIZON-WIDERA-2021-ERA-01-70, and seek synergies with the ERA Talent Platform initiative and the Digital Education Hubs.
To support relevant R&I actors, including umbrella organisations, with the implementation of an EU Manifesto for STEAM education to tackle gender inequalities, proposals are expected to cover the following:

Development of a network of national R&I and education actors from Member States and Associated Countries, involved in STEAM education, research and innovation, to support best practice sharing, mutual learning, and transformative actions to tackle gender inequalities at education institutions and R&I organisations;
Setting-up of principles and a joint commitment on gender equality and diversity in STEM education, research and innovation at organisational level, in line with the ERA, EEA and the European Innovation Agenda;
Communication and awareness-raising on the deconstruction of gender stereotypes and unconscious biases in science and the benefit of STEAM education, research and innovation;
Support STEM skills-development and learning opportunities for all genders through the use of arts, social sciences and humanities, including e.g., mentoring sessions, non-cost summer schools, workshops, and traineeship opportunities, and involving inter alia start-ups, incubators, innovative industries, universities, schools, science and technology museums etc;
Support teachers' and practitioners' skills development on gender-responsive STEAM education to increase knowledge and expertise on STEAM approaches and enable them to act as ambassadors for the implementation of the Manifesto and the innovative approaches produced under this action.

Particular attention should be given to targeting and involving a diverse range of young women and girls, including those from disadvantaged backgrounds (e.g., ethnic minorities, people with migration background, or with disability, children from poor families or of low qualified parents). Geographically balanced participation is also important.
Proposals are expected to seek collaboration with the living labs for gender-responsive innovation, funded under the call HORIZON-WIDERA-2022-ERA-01-80, and build on the outcomes of projects funded under call topic Horizon SwafS-26-2020 'Innovators of the future: bridging the gender gap, as well as gender equality plan implementing projects. Proposals should also take into account project results, funded under earlier Framework Programmes.
Funding Information
The check will normally be done for the coordinator if the requested grant amount is equal to or greater than EUR 500 000, except for:
public bodies (entities established as a public body under national law, including local, regional or national authorities) or international organisations; and
cases where the individual requested grant amount is not more than EUR 60 000 (lowvalue grant).
Expected Outcome
Projects are expected to contribute to the following expected outcomes:
Common principles and joint commitment on gender-inclusive STEAM education, research and innovation among a wide range of R&I actors in Member States and Associated Countries;
Network of STEM-oriented businesses, secondary and higher education institutions, research organisations, informal science education establishments, and civil society organisations, supporting knowledge sharing, mutual learning and structural change towards gender equality and diversity at their organisations;
Increased cooperation between relevant R&I actors from academia, the private sector, and national administrations to foster women and girls' participation in STEM studies and careers through a STEAM approach.
Eligible Activities
Applications will only be considered eligible if their content corresponds, wholly or in part, to the topic description for which it is submitted.
Projects must focus exclusively on civil applications and must not:

aim at human cloning for reproductive purposes;
intend to modify the genetic heritage of human beings which could make such changes heritable (except for research relating to cancer treatment of the gonads, which may be financed);
intend to create human embryos solely for the purpose of research, or for the purpose of stem cell procurement, including by means of somatic cell nuclear transfer.

Projects must, moreover, comply with EU policy interests and priorities (environment, social, security, industrial policy, etc.).
The following activities are generally eligible for grants under Horizon Europe:

Research and innovation actions (RIA) — Activities that aim primarily to establish new knowledge or to explore the feasibility of a new or improved technology, product, process, service or solution. This may include basic and applied research, technology development and integration, testing, demonstration and validation of a small-scale prototype in a laboratory or simulated environment.
Innovation actions (IA) — Activities that aim directly to produce plans and arrangements or designs for new, altered or improved products, processes or services. These activities may include prototyping, testing, demonstrating, piloting, large-scale product validation and market replication.
Coordination and support actions (CSA) — Activities that contribute to the objectives of Horizon Europe. This excludes research and innovation (R&I) activities, except those carried out under the 'Widening participation and spreading excellence' component of the programme.
Programme co-fund actions (CoFund) — A programme of activities established or implemented by legal entities managing or funding R&I programmes, other than EU funding bodies. Such a programme of activities may support: networking and coordination; research; innovation; pilot actions; innovation and market deployment; training and mobility; awareness raising and communication; and dissemination and exploitation.
Innovation and market deployment actions (IMDA) — Activities that embed an innovation action and other activities necessary to deploy an innovation on the market. This includes the scaling-up of companies and Horizon Europe blended finance.
Training and mobility actions (TMA) — Activities that aim to improve the skills, knowledge and career prospects of researchers, based on mobility between countries and, if relevant, between sectors or disciplines.
Pre-commercial procurement actions (PCP) — Activities that aim to help a transnational buyers' group to strengthen the public procurement of research, development, validation and, possibly, the first deployment of new solutions that can significantly improve quality and efficiency in areas of public interest, while opening market opportunities for industry and researchers active in Europe. Eligible activities include the preparation, management and follow-up, under the coordination of a lead procurer, of one joint PCP and additional activities to embed the PCP into a wider set of demand-side activities.
Public procurement of innovative solutions actions (PPI) — Activities that aim to strengthen the ability of a transnational buyers' group to deploy innovative solutions early by overcoming the fragmentation of demand for such solutions and sharing the risks and costs of acting as early adopters, while opening market opportunities for industry. Eligible activities include preparing and implementing, under the coordination of a lead procurer, one joint or several coordinated PPI by the buyers' group and additional activities to embed the PPI into a wider set of demand-side activities.
Eligibility Criteria
Any legal entity, regardless of its place of establishment, including legal entities from nonassociated third countries or international organisations (including international European research organisations) is eligible to participate (whether it is eligible for funding or not), provided that the conditions laid down in the Horizon Europe Regulation have been met, along with any other conditions laid down in the specific call topic.
A 'legal entity' means any natural or legal person created and recognised as such under national law, EU law or international law, which has legal personality and which may, acting in its own name, exercise rights and be subject to obligations, or an entity without legal personality.
Beneficiaries and affiliated entities must register in the Participant Register before submitting their application, in order to get a participant identification code (PIC) and be validated by the Central Validation Service before signing the grant agreement. For the validation, they will be asked to upload the necessary documents showing their legal status and origin during the grant preparation stage. A validated PIC is not a prerequisite for submitting an application.
Specific Cases

Affiliated entities — Affiliated entities (i.e. entities with a legal or capital link to a beneficiary which participate in the action with similar rights and obligations to the beneficiaries, but which do not sign the grant agreement and therefore do not become beneficiaries themselves) are allowed, if they are eligible for participation and funding.
Associated partners — Associated partners (i.e. entities which participate in the action without signing the grant agreement, and without the right to charge costs or claim contributions) are allowed, subject to any conditions regarding associated partners set out in the specific call conditions.
Entities without legal personality — Entities which do not have legal personality under their national law may exceptionally participate, provided that their representatives have the capacity to undertake legal obligations on their behalf, and offer guarantees to protect the EU's financial interests equivalent to those offered by legal persons.
EU bodies — Legal entities created under EU law including decentralised agencies may be part of the consortium, unless provided for otherwise in their basic act.

To become a beneficiary, legal entities must be eligible for funding.
To be eligible for funding, applicants must be established in one of the following countries:

the Member States of the European Union, including their outermost regions: Austria, Belgium, Bulgaria, Croatia, Cyprus, Czechia, Denmark, Estonia, Finland, France, Germany, Greece, Hungary, Ireland, Italy, Latvia, Lithuania, Luxembourg, Malta, Netherlands, Poland, Portugal, Romania, Slovakia, Slovenia, Spain, Sweden
the Overseas Countries and Territories (OCTs) linked to the Member States: Aruba (NL), Bonaire (NL), Curação (NL), French Polynesia (FR), French Southern and Antarctic Territories (FR), Greenland (DK), New Caledonia (FR), Saba (NL), Saint Barthélemy (FR), Sint Eustatius (NL), Sint Maarten (NL), St. Pierre and Miquelon (FR), Wallis and Futuna Islands (FR).
For more information, visit EC.